Christina Ricci was quoted in Vanity Fair (Italy) about locking lips with Robert Pattinson in
Bel Ami
.
Italian version:
VF: A marzo dovrebbe uscire il suo nuovo film, BEL AMI, nel quale lei ha una relazione con ROBERT PATTINSON. E' consapevole di essere una delle donne più invidiate del mondo?
C.Ricci: Lo so, lo so. Tutti mi continuano a chiedere com'è baciare Robert. Come ho già detto, bacia molto bene. E non si tratta di essere gentile. E' proprio così.
Thank you @
fritzerina
for the English translation!
VF: On March "Bel Ami" will be released in theatres, in this movie you have an affair with Robert Pattinson, do you realize that you are one of the most envied woman in the world?
CR: I know I know, everyone keep asking me how it is to kiss Robert. Has I already said he is a pretty good kisser, and I'm not just being nice, he really is.
Oh yes he is....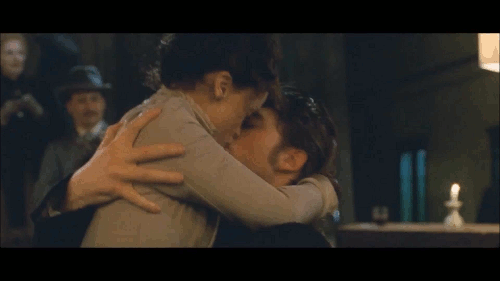 Source:
RPItalia
| Via:
SpunkRansom