MTV Hates You: Robert Pattinson vs. Robert Pattinson
Welp. It was a stupid poll to begin with. Each time I voted for one, I turned around and voted for the other. I couldn't choose. What's awesome is the attention these two small films are getting from this maddening poll. Thank Rob for that.
Rob fans want to see these films
badly
. Both of them equally. The final results show that. So does the reveal of how many votes separated the two films. From
MTV
:
The MTV Movie Brawl 2012 is officially on! After the initial play-in, wild card and Sweet 16 rounds, only eight movies remain to compete in a series of head-to-head single elimination matches in our March Madness-style bracket. In the end, only one of these flicks can be crowned the can't-miss movie of the year, and the choice is entirely up to YOU. Which movie will win the brawl for it all? Vote at MTV Movies Blog and make your choice known!

If you thought the choice between "Cosmopolis" and "Bel Ami" was difficult, it gets worse. Robert Pattinson fans were literally divided in half with the seemingly impossible decision, ultimately voting the David Cronenberg thriller into the Elite Eight by only three votes. (Tink: Did you see that? THREE.)

Not exactly a wide margin! Still, if it was that hard to choose between two indie Pattinson projects, how can fans possibly pick between "Cosmopolis" and the final round of the "Twilight" films? On the one hand, "Cosmopolis" represents the next stage in Rob's career, a life after "Twilight." On the other hand… it's "Breaking Dawn," guys! The grand finale! It's what we've all been waiting for! Not an easy decision, to say the least, but it's a decision that needs to be made all the same. Good luck, voters — you're going to need it.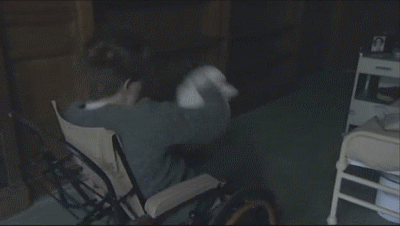 And you guys think my Torture Tuesdays are bad. Will it be Invincible Edward or Eric & Nancy???
Click HERE or HERE to vote for Rob (easier said than done...)
While you're voting, I would suggest voting for
John Carter
too, if you catch my drift. If
Cosmopolis
is the chosen one, be ready for one helluva battle.
Final Four round begins Tuesday, Jan. 17th but be alert because the cutoff for the Elite Eight will likely be the evening of Jan. 16th. Silver lining? Rob will
DEFINITELY
be in the Final Four ;)