It's Sinful Sunday with Robert Pattinson! Rub Some Heads!
Rob decided to turn up to Berlinale looking like this...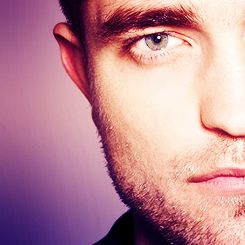 Which meant there was going to be more sinning than usual.
Why?
Because Rob would be rubbing his head. Often. *cough*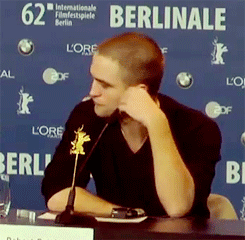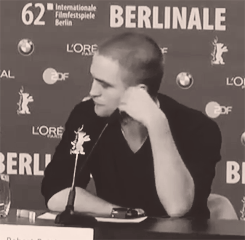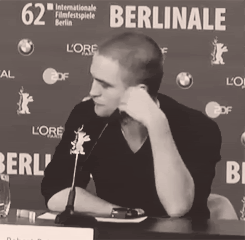 Mesmerizing, non?
He still brought out the other classic Rob moves like...drinking water and gesturing.
Nobody does it better, baby.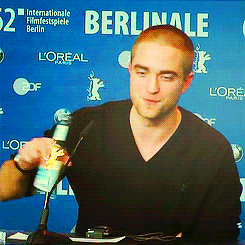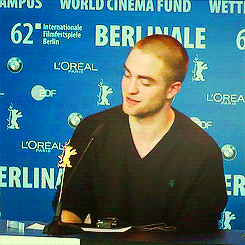 How big, Rob?
I digress...
I was so taken by the head rubs Rob continued to whip out, I made my own gif that I showed you guys the other day.
No head rub here but who else felt like Rob was looking right at them,
seeing their naughty thoughts
, during the live stream?
*waves hands in the air*
Ok we'll pull off the head rubbing for now.
Oh Robward! You laughing at us? When did you get here? What's that you say? You have something you want to show us in the water?
Go deeper into the dark recesses after the cut!
GOD HELP US ALL!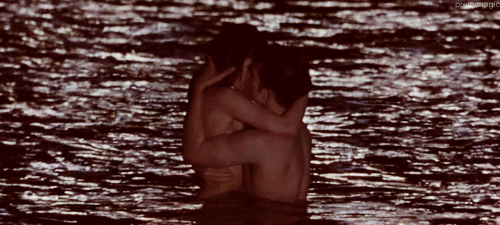 Breaking Dawn sex scenes look better in gif form....can you handle more BD sexytime?? I don't know if we're going to make it out of here alive...
This brilliant gif set gave the scene new lighting.
Yes.
Brighten ALL Rob's sex scenes I say! And slow them down like in these gifs. My favorite one has to be the 3rd one on the left for Rob's jaw jut in conjunction with his....other jut. *prays*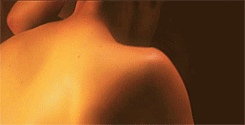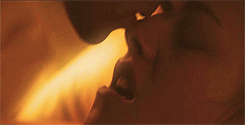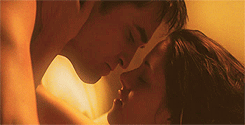 Another version.... that isolated back scratch...*gulp*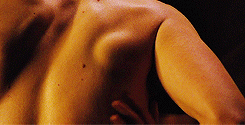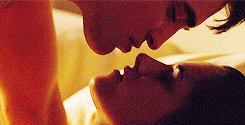 Slow + Rob's kisses x Rob's bare chest moving / chiseled jaw & Adam's apple = HOT MESS IN THE DR!
We need to order clean up in every cave dwelling!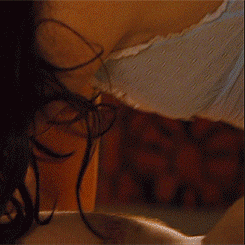 *glances around* So this is what the after life looks like...
Gif sources:
tinypixy
|
prettymagic
|
eyesontaybert
|
eyesontaybert
|
xchinosgirlx
|
itsonlyrobsten
|
angelic-demon
|
mi-opinion