Torture Tuesday starring Robert Pattinson: 2 MORE WEEKS!!!
It is ALMOST HERE!!!!!! Yesterday,
MTV debuted an exclusive Bel Ami clip
with Robert Pattinson and Christina Ricci. It was sweet and sexy but we'll get to that in a minute. The other thing I noticed was the video had the incorrect VOD date. I think we all have May 4th etched in our brains at this point, correct?
Something else that was brought to my attention from a friend was for folks that plan to view
Bel Ami
on
Amazon Instant Video
.
Bel Ami
isn't listed yet on Amazon's coming soon list BUT all of
Magnolia's other films that are currently in VOD status
are viewable. This leads me to believe that there will be no problem viewing
Bel Ami
on May 4th through Amazon. I did a test run with a film and decided to ditch the long download time with iTunes and go with Amazon which lets you view the film INSTANTLY. If any of you are not going to view through your cable service, I'm recommending Amazon. There is a film,
Apartment 143
, that will be released on April 27th through VOD. I plan on checking Amazon on April 26th at 9pm PST to see if it updates with this film. I'll let you guys know how that turns out so we know if Amazon will be reliable on May 4th at 12am/May 3rd at 9pm PST.
We have a bit before we promote the June 8th theatrical release BUT Magnolia Pics continues to add more locations. I wanted to give you guys a heads up on some of the newer cities. Click
HERE
if you'd like to continue tracking the additions.
Now on to the show! Delicious LongJohnDuRob has a drink for you!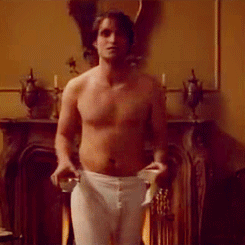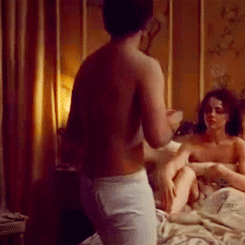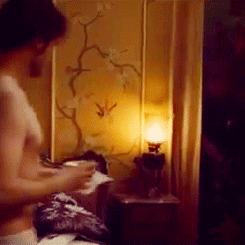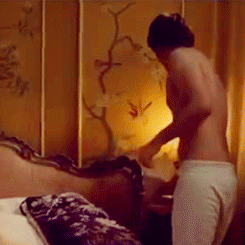 source
It's DuRob's den of sin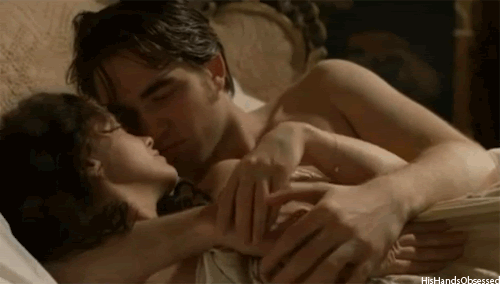 source
MORE yummy gifs after the cut!
source
The faces of DuRob...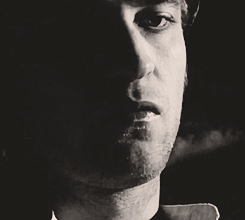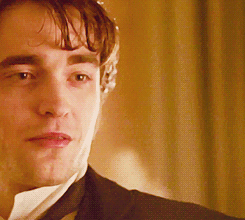 source
More DuRob seduction...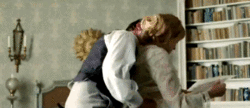 source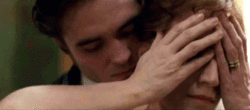 source
2 MORE WEEKS!!!