No Cannes Footage Left Behind: Robert Pattinson splendid in Gucci + new press junket pic & more videos
The King of Cannes was insanely dashing at his world premiere.
The Fashion Court
reported on his impeccable tuxedo:
Oh, my Gucci.
The man of the night, Robert Pattinson, strut onto the red carpet at the 65th Annual Cannes Film Festival premiere of his movie, the David Cronenberg-directed "Cosmopolis" rocking head-to-toe Gucci.
...
Rob looked dashing this evening in a black tuxedo with contrasting satin peaked lapels and front flap pockets, a crisp white button-down dress shirt, and the pièce de résistance — a satin black bow tie.
Oh my Gucci is right. Now for some "oh my Rob"....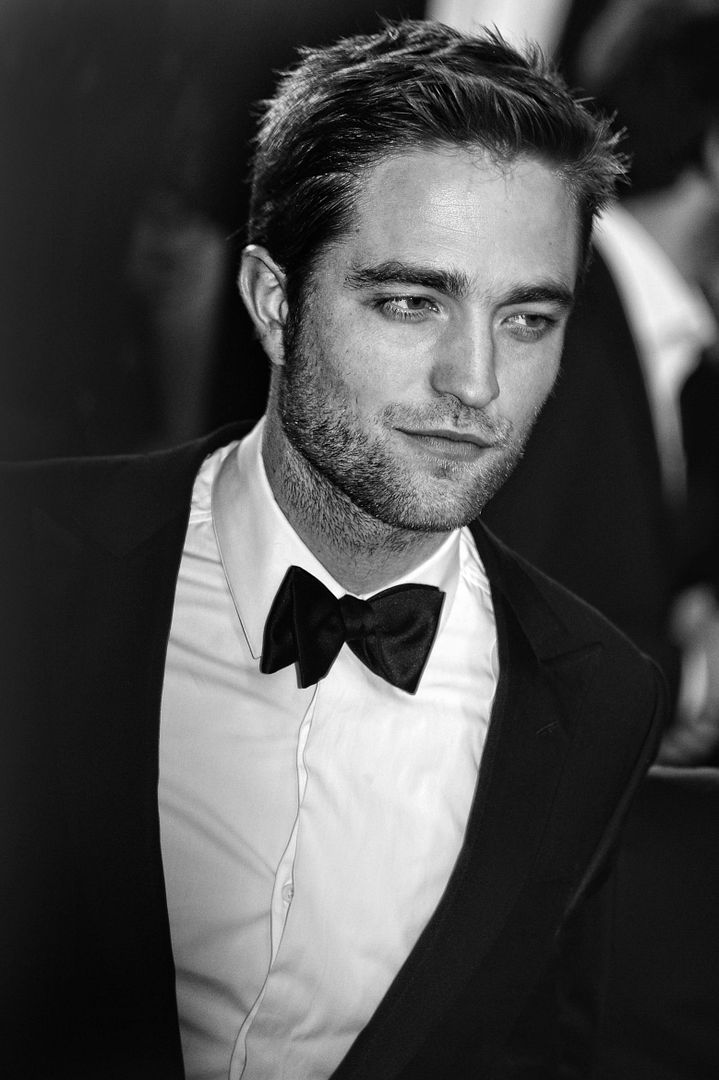 *fans self* I'm sorry to do that. There's still more in the post we need to cover. Can't have you guys passing out on me. ;)
Canada.com
posted an interview with Paul Giamatti spoke to and praised Rob
Giamatti plays Benno Levin, a deranged man whose encounter with the Wall Street financier played by Robert Pattinson constitutes the final act of Cronenberg's new movie. It was Giamatti's first encounter with the vampire heartthrob.

"I've never seen the Twilight movies,'' he admits. ``I knew who he was but only vaguely. I didn't even know he was English. When I walked in he was just a guy who was really good and knew what he was doing. He was so ready and in command of it he helped me. It calmed me down and pulled me in.''
As we know from our earlier post
, Rob attended the Mud premiere and this photo was shot by
bydeanna
. Not Rob's face but really...pretty easy to recognize (As well as Alec Baldwin). Rob's nape is one of a kind. ;)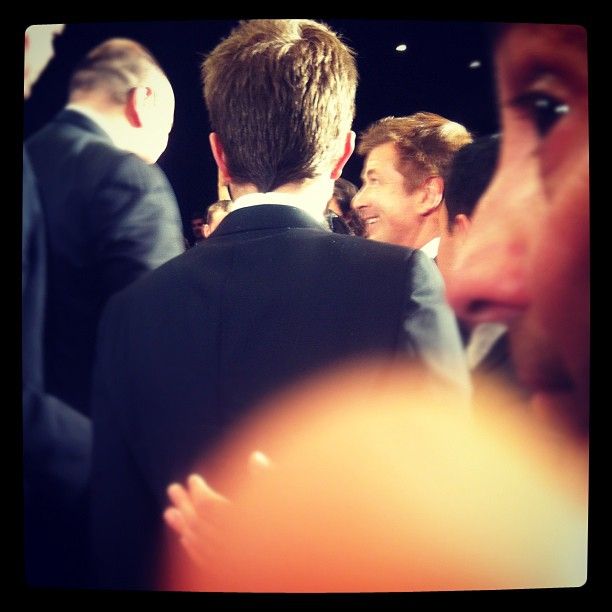 A reader, Marion, sent us a new picture of Rob in the paper,
Liberation
. We postetd the interview
HERE
and now we can sure enjoy the sexy picture. Hope there are more that come out! This is the crop but the full photo is after the cut.
VIDEO FOOTAGE AFTER THE CUT!
Oooo I liked this video. It's in HD and there's that bottom lip. *gulp*
Footage from the photocall and press event. I love seeing Cannes footage. Everything is so bright and breezy. SO lush.
Festival de Cannes: la journée du vendredi 25...
by 20Minutes
This video footage is the applause after the
On The Road
premiere. Rob is sprinkled throughout and focused on at some points.
A couple more fan videos from Rob's premiere - entering, the applause, then leaving. Sure do hope we get more footage of his applause. I want all 8.5 minutes :)))
Photo in Liberation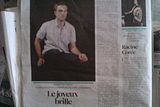 Black & Whites:
Source