Robert Pattinson's New Film Role Announced! 'Mission: Blacklist'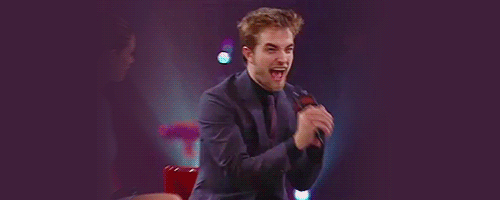 WE'VE BEEN WAITING FOR THIS!!!!!
From
Deadline
:
LOS ANGELES, CA – May 2, 2012 – Robert Pattinson has come on board to star in the upcoming film "Mission: Blacklist" with Jean-Stéphane Sauvaire committed to direct. The screenplay was adapted by "Band of Brothers" writer and producer Erik Jendresen from the Harper Collins novel Mission: Black List #1 written by military interrogator Eric Maddox with Davin Seay. Ross M. Dinerstein, Managing Partner of Preferred Content, is producing alongside Jendresen and Kevin Waller.

Embankment Films, the international sales and distribution company recently launched by international sales veterans Tim Haslam and Hugo Grumbar will begin selling the film at the upcoming Cannes Film Market.

"Mission: Blacklist" is a psychological thriller that details the true, inside story of the search for Saddam Hussein and the interrogator, Eric Maddox, who spearheaded his capture.

"This movie is a gripping, edge of your seat thriller," says Dinerstein. "I have been inspired by Robert and Jean-Stéphane's dedication to tell this story in the most authentic way possible, and I'm thrilled to add Hugo and Tim to our team."

Pattinson can next be seen in David Cronenberg's "Cosmopolis," which is premiering at the Cannes Film Festival in May. Sauvaire's last film, "Johnny Mad Dog," premiered at the 2008 Cannes Film Festival where it won the Prize of Hope.

WME represents Pattinson, Jendresen, and Sauvaire. Pattinson is managed by 3 Arts
Entertainment and represented by the Curtis Brown Group in the UK. Sauvaire is managed by Anonymous Content.

The deal was brokered by WME Global's Graham Taylor and Deborah McIntosh and Preferred Content's Kevin Iwashina and Christine D'Souza. WME Global and Preferred Content will be corepresenting the North American rights.
I CAN'T TAKE IT!!!!
Click HERE to visit an informative website about the story and HERE to learn more about Eric:
Upon graduating from the University of Oklahoma in May 1994, Eric Maddox joined the U.S. Army as an infantry paratrooper for the 82nd Airborne Division. After three years as a Ranger qualified infantryman, Mr. Maddox reenlisted as a Chinese Mandarin linguist interrogator. Since 9/11, Mr. Maddox has conducted over 2,000 interrogations while deploying six times in support of the global war on terrorism to include multiple tours in Iraq, Afghanistan, South America, Southeast Asia, and Europe. In 2003, while assigned to a special operations task force in Tikrit, Mr. Maddox conducted over 300 interrogations and collected the intelligence which directly led to the capture of Saddam Hussein. As a result, Mr. Maddox was awarded the Legion of Merit, the Defense Intelligence Agency's Director's Award and the National Intelligence Medal of Achievement. Now as a civilian with the Department of Defense, Mr. Maddox continues to fight the global war on terrorism.

USA / Kindle / UK
Here's a video of Eric Maddox talking about his mission. You can get a sense of the man Rob will be playing.
Click
HERE
for a 2008 news report about the book and Eric Maddox