More HQ pictures and video of Robert Pattinson out and about for Katy Perry's 'Part of Me' afterparty
UPDATE 3
: More pics added. 3 crops under the 1st pic + the thumbnails at the bottom
UPDATE 2
: Added another video. Second video in the post.
UPDATE
: Added more pics. Last few thumbnails at the bottom of the post.
Whenever Rob gets scrunchy like this, it makes me think he really COULD fit in a box. He'd love that. ;)
You guys get that box reference, right? Am I out here on a limb all alone?
Ok I couldn't resist the crop. The jaw, lips, neck, scruff, moles, etc etc etc are just too delectable.
This video is funny. You see Katy waving Rob and Shannon in. I like that she came back to the door for them since the bodyguards were clearly fools to shut out Rob. I bet Dean would have had an ulcer.
Update 2
: Another angle of Rob entering David Arquette's lounge, Bootsy Bellows (named after his mother's burlesque stage name).
More pictures and videos
HERE
but these are all HQ. Some were in MQ before and some are new...like the one where the guy looks like he's checking out Rob's ass. Who wouldn't?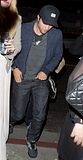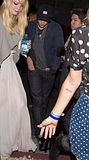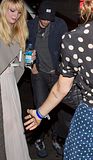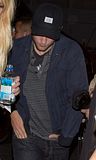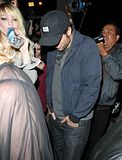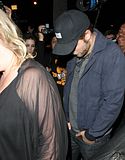 Update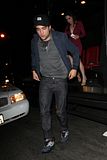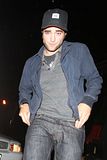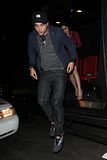 Update 3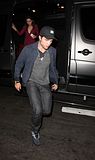 Photos:
Source