People mag reports Robert Pattinson's night out and about at Chateau Marmont with friends
4 years ago throwback picture but it's a fave of mine. He's seh-heh-exy in it and when I read the article, this ChateauRob was what first popped in my mind even though there are a few ChateauRobs.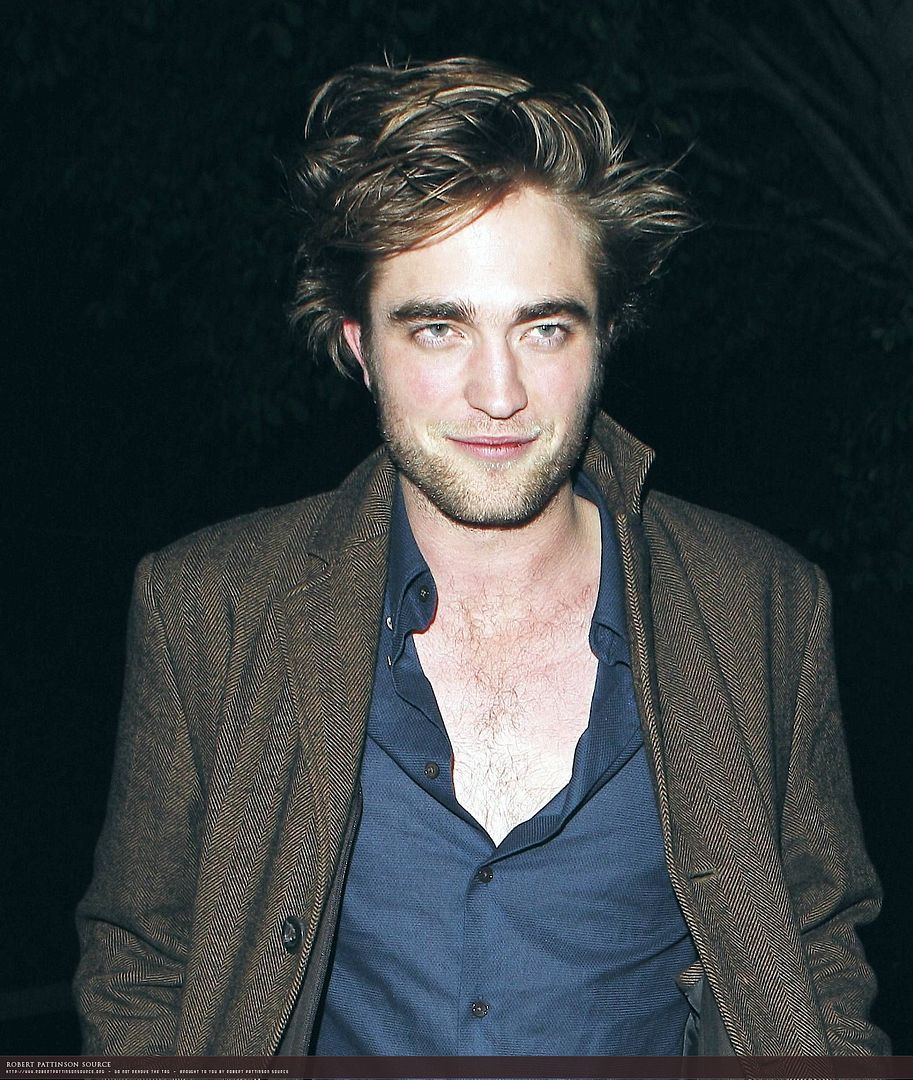 Rob's back in Los Angeles and it looks like he might have been spotted hanging with friends at Chateau Marmont the other night. From
People.com
:
With his Twilight duties behind him, Robert Pattinson enjoyed a night out with a male pal on Tuesday. The two met up at West Hollywood's Chateau Marmont, where Pattinson grabbed a table and sipped on a Stella. Not long after their arrival, though, the men were joined by a group of six friends – including singer M.I.A., who capped off her signature eclectic look with an oversized hat. Pattinson, in a jacket (but not his usual baseball cap), "looked happy and relaxed," a source tells PEOPLE. Though he frequently left his pals for breaks on the smoking patio, "he only paid attention to his guy friends, laughing and letting loose a little bit," the source continues. After about an hour, the whole party said goodbye and left the venue.
Thanks Cyn for the tip!