ROBsessed Giveaway: Dive into an action packed thriller and win HUSH for Fiction Friday!
Last week
was the giveaway for Book 3 in the AFTER series and we found out that Anna Todd had some very cool things to say about Rob. The final book in the series comes out later this month and we'll host a giveaway for
AFTER EVER HAPPY
along with posting an interview we're doing with Anna!
Next week we have a treat for you guys in honor of Fifty Shades of Grey.
Simon & Schuster
sent us a Jamie Dornan book and we think some of you might dig it since he's likely on your mind. This week we have something a little different for us. A THRILLER!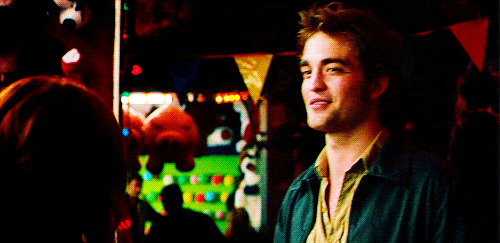 Yesssssssss. Something action filled and containing murders! I love a good thriller and it looks like we have one on our hands with Karen Robard's HUSH:

In New York Times bestselling author Karen Robards's latest heart-pounding thriller, a woman must uncover a murderer—or risk being the next victim of a vicious killer.
When Riley Cowan finds her estranged husband Jeff dead in his palatial home, she's sure it's no coincidence. The police rule it a suicide, but Riley thinks someone's out for blood—specifically someone Jeff's father ripped off in one of the biggest financial fraud cases of all time. She suspects that someone is trying to send a message to Jeff's father: Tell me where the money is, or everyone you care about will die.
Enter Finn Bradley, an FBI agent with a dangerous secret. He's after the money too, and Riley quickly becomes his chief suspect. But when someone tries to kill her, he has no choice but to protect her until he can uncover the truth. The question becomes, can they discover the killer's identity in time, before he resurfaces—and strikes again?
Dubbed an "exceptional storyteller" by the Chicago Tribune and "one of the most popular voices in women's fiction" by Newsweek, Karen Robards's latest action-packed novel will keep you glued to the pages until the final, shocking conclusion.
Amazon has Chapter One up for a preview. Click
HERE
to check it out!
Giveaway Guidelines:
You only have to click a button, which you'll see when you enter. Tweeting the giveaway is optional but gives you more chances to win
Giveaway is

US/Canada only

You MUST enter using Rafflecopter or your entry will not be counted

You can enter once a day, everyday, until the closing date - Friday, Feb. 13th

There will be

2 winners

receiving a hardcover copy of HUSH by Karen Robards
Winners will be chosen by random.org and announced after the giveaway ends
Good luck!!!
a Rafflecopter giveaway
Who are our winners for After We Fell??
a Rafflecopter giveaway
Congrats Maureen and Trisha! We'll email you to get your mailing address.
FanFic Friday
Last week I said I was starting
Coming Home
and I didn't. I went complete opposite. I read
Present Perfect
by giselle-lx. It was a quick read but I felt like reading canon fic. I love other work by giselle (
Ithaca is Gorges
is a major fave, as well as her shorter canon work like
Da Capo
) and think she has a great take on canon storylines. It's imaginative and feels completely authentic. Check out her fun
one shots
too about the Cullens.
Present Perfect
is about how Alice and Edward became best friends, all pre-Twilight but with hints of the first book sprinkled in. I like how giselle shows Alice's mind and heart at work. I've enjoyed Alice and Jasper canon stories in the past. Finding out what it could have been like for them to first meet and fall in love. Finishing this, of course, put me in a canon and vamp mood again but I'm not sure if I'll stay there. I might go back to
Coming Home
or even
There is a Light
- an oldie but one I never read. Tonio is still going strong in
Deep In The Heart Of Me.
We just came off of the sweeter chapters with him and Sobe. I have a chapter sitting in my inbox calling me name. I can't wait to see what Tonio has planned for his next steps.
If you want to purchase any of the latest books featured in this post, click the Amazon links to buy now!