ROBsessed Giveaway: Meet THE PROFESSIONAL and let him whisk you away for Fiction Friday!
Last week, we told you about about XOXO podcast discussing FSoG (
Click HERE to listen)
that includes
New York Times
bestseller, Kresley Cole, and this week we're giving away her novel,
THE PROFESSIONAL
!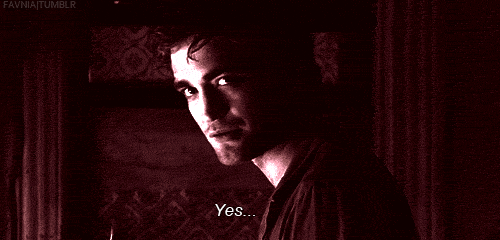 THE PROFESSIONAL
by Cole is the first book in the Game Maker series. Book 2 was released Feb. 17th but our giveaway is starting you at the beginning:
The highly anticipated complete novel of The Professional--the first installment in #1 New York Times bestselling author Kresley Cole's scorching Game Maker series, an erotica collection that has readers asking: How hot is too hot?
Meet the Professional. Mafiya enforcer Aleksandr "The Siberian" Sevastyan's loyalty to his boss is unwavering, until he meets the boss's long-lost daughter, a curvy, tantalizing redhead who haunts his mind and heats his blood like no other. Ordered to protect her, Aleksandr will do anything to possess her as well--on his own wicked terms.
He makes the rules. Grad student Natalie Porter has barely recovered from her first encounter with the dark and breathtaking Siberian when he whisks her away to Russia, thrusting her into a world of extreme wealth and wanton pleasures.
In the game of obsession, two players are better than one. Yet all is not as it seems. To remove Natalie from an enemy's reach, Aleksandr spirits her into hiding. From an opulent palace in Russia to the decadent playgrounds of the mega-rich in Paris, the two lovers tempt each other's boundaries to discover whether their darkest--and most forbidden--fantasies really can come true....
SSSSIZZLE! Click
HERE
to visit the author page and check out an excerpt!
Giveaway Guidelines
You only have to click a button, which you'll see when you enter. Tweeting the giveaway is optional but gives you more chances to win
Giveaway is

US/Canada only

You MUST enter using Rafflecopter or your entry will not be counted

You can enter once a day, everyday, until the closing date - Friday, Feb. 27th

There will be

1 winner

receiving a copy of THE PROFESSIONAL
Winners will be chosen by random.org and announced after the giveaway ends
Good luck!!!
a Rafflecopter giveaway
Who are our winners for Shades of Jamie Dornan??
a Rafflecopter giveaway
Congrats bn100 and yukkei! We'll email you to get your mailing address.
FanFic Friday
When I first mentioned the Demonica series, I was on book 1. That was last week. I'm now starting book 5. Safe to say, I'm addicted. My fanfic reading is on temporary hold while I tear through this series and yes, I still see the Sem brothers as Edward, Jasper and Emmett. My brain can't break that. ;) Click
HERE
if you're intrigued and want to get down with this sexy, action packed, vivid, up is down and down is up world.
I was swooning all over the place with
Deep In The Heart Of Me
updates this past week as I'm sure you were too. I have to check myself when I swoon too hard for Tonio because then I say, "God, he's only 15!" Almost 16 but still. I'm more than twice his age! He tricks me because his mind is sure and his thoughts are layered. A strong, confident
man
teenager. He was in a tux the last few chapters looking dapper and just *sigh*...ok no more sighing! But I did fall for a barely 17 year old vampire way back when so to Sheoul (Demonica series plug!) with it. ;) xoxo Counselor for the compliments about ROBsessed. Our weekly lovefest continues...
If you want to purchase any of the latest books featured in this post, click the Amazon links to buy now!