NEW PICS & VID: Robert Pattinson at FKA twigs Congregata concert in Brooklyn (May 17)
UPDATE 3
: Some more new fans pics added
UPDATE 2
: More head bopping Rob videos added after the cut and a new fan pic
UPDATE
: More pics in the thumbnails and vids added below too. Also, a fan got him to comment on
The Trap
! Very cool. :) Scroll down!
BUNCH OF VIDEOS UNDER THE CUT!
Rob boppin' his head to the music
— Tarah (@FeistyAngel34_) May 18, 2015
May 18, 2015
You can see Rob when the camera flash goes off.
— melissa (@cybermelli) May 18, 2015
— Phyllis (@connachtpa) May 18, 2015
Melli's YouTube vids - Rob does the guy handshake thing in this one and takes a pic. You can also hear cute fangirl banter. :)
Another quickie of Rob
T is doing her thank you in this video and Rob in the lower left - the silhouetted beanie gentleman.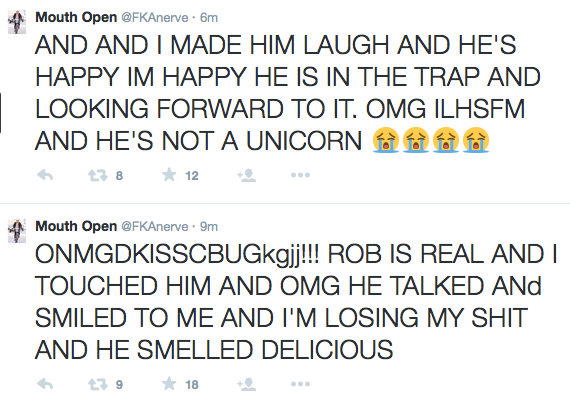 UPDATE

: More Head Bopping Rob Videos (thanks to Melli)

You can see Rob on the left hand side on the video in the beanie

And he's right at the end of this video
UPDATE 3:
Source
|
Source
|
Source
|
Source
|
Source
|
Source
|
Source
|
Source
|
Source
|
Source
|
Source
|
Source