NEW PIC & TWEETS: Robert Pattinson's tushy gets caught at Urth Caffe in LA (May 9)
WELP. Someone has some work to do on their creeper pic skills ;) But we do appreciate BootyliciousRob. Now I'm going to curse Mr. Adidas for getting in the way of a ROBsessed.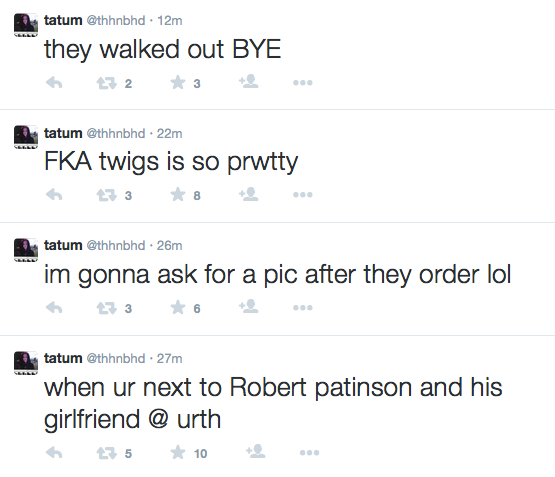 Urth
is awesome. If you're ever in town, be like Rob and visit!
Source
|
Source
|
Source
|
Source