IT'S TIME!!! Robert Pattinson NEW AD For Dior Homme Intense IS HERE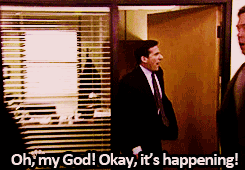 Someone call 911!
From
The Daily Mail
In his new campaign for Dior Homme Intense cologne, the 29-year-old actor can be seen wandering alone around the streets of New York as inspiring messages such as, 'Dream as if you will live forever' appear on the buildings.

London-born Robert, who started working with the French fashion house in June 2013, was shot by German director Peter Lindbergh - the maestro of black and white photography.

In the arty monochrome film, set to the track 'All I Need' by L'Orange & Jeremiah Jae, Robert looks pensive as he strolls along the sidewalk and gazes out of a high-rise window.

Dressed smartly in a long overcoat, white shirt and thin black tie, Robert throws the camera a number of confident stares and can be seen in one shot fiddling with his cuff links.

Key messages pop up on the sky line during his stroll including, 'Never regret anything' and 'They were made to be broken.'

A spokesperson for the brand described the clip as 'a video that rolls out shots of a streetwise prince with a disarming gaze. His urban look is irresistible and brings back the aura of a modern rebel.'

Robert previously revealed that he came onboard the Dior campaign because it was a change of pace for his career.

'[I did it because] I wanted to do something different for me... doing something that is quite mainstream but also edgy fit into where I want my life to go,' he told Elle France.


Source
Fantastic GIFs & HQ Screencaps After The Cut (Big Thanks To RPAustralia)
GIFS
Screencaps