Go Go Robert Pattinson! Go Campaign announces Rob will co-chair the upcoming annual gala!
GAAAAAAAAAAAAAAHHHHHH!!!!! GUESS WHAT'S HAPPENING IN A MONTH!!!!
THE USA IS ELECTING A NEW PRESIDENT!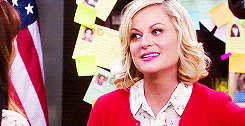 HA! That's not why we're in this post today and you know it. As thrilling as the END of our presidential cycle will be, there is something much more stimulating happening for the dark recesses....
YEEEEEEEEEEAAAAAAAAA BABY.
ROBERT PATTINSON WILL BE CO-CHAIRING THE UPCOMING GO CAMPAIGN GALA!!!!
We're invited. You see that? Top of the invite:
ROBERT PATTINSON INVITES YOU...
Nothing else matters. All those other words don't matter.* Except the date. That's important.
Robert Pattinson invites you to be with him Nov. 5th.
So it's official. Rob has asked us out. It's happening. Can you go? Do you have cash stored? Maybe for that exodus to Canada? Forget all that! ROBERT PATTINSON has invited you to join him at a GALA. This is where your funds are more useful. That and one super sexy dress to seduce a certain Brit.
Click HERE if you want to attend! You know you want to.
LOL What if the gala becomes full of the ROBsessed? Are they prepared for such an outcome? Is Dean still on retainer?
*That's a joke. The kids matter of course! Do it for the kids. Accept Robert Pattinson's invite to be with him. For the kids.
Source
Save
Save