AWARD SEASON: Robert Pattinson makes frontrunner list for Best Actor Oscar nominations in The Hollywood Reporter
Oh. Ok.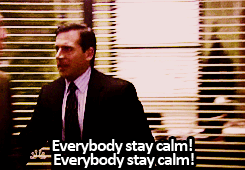 I'm going to stay calm. I am.
The Hollywood Reporter
critic, Scott Feinberg, keeps a running list of potential Oscar nominees during award season and
ROBERT PATTINSON
has gathered some nice steam....
From
THR
:
The listings below reflect how The Hollywood Reporter's awards columnist Scott Feinberg believes the Oscar nominations would look if the race ended today. They are formulated using a combination of personal impressions (from advance screenings), publicly available information (release dates, genres, talent rosters and teasers/trailers often offer valuable clues), historical considerations (how other films with similar pedigrees have resonated), precursor awards (some groups have historically correlated with the Academy more than others) and consultations with industry insiders (including fellow members of the press, awards strategists, filmmakers and voters).
Click
HERE
if you missed the podcast (mentioned next to Rob's name in the screen cap) Rob did with Scott.
Click
HERE
to read the entire list and to see what actors are going to be nipping at Rob's heels in the Major Threats, Possibilities, Long Shots, and Still To Come categories.
We'll continue to track Rob's momentum in major industry publications.
Calm. Calm. Calm.
Source:
THR
Save
Save