Robert Pattinson is heading to Sundance + First Still of Rob from Damsel with Mia Wasikowska
Rob's upcoming film,
Damsel,
will premiere at Sundance!
It will take place in Park City, Salt Lake City and at Sundance Mountain Resort, from January 18–28. This is a great festival to premiere the film especially since it was shot in Utah. And now....
Here's Samuel and Penelope! LOL I love it.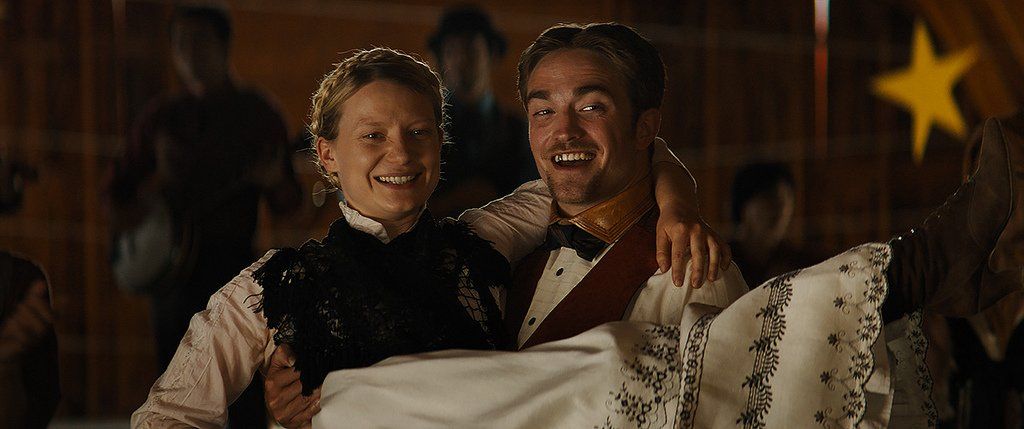 From
Sundance:
PREMIERES
A showcase of world premieres of some of the most highly anticipated narrative films of the coming year. Films that have premiered in this category in recent years include The Big Sick, Call Me By Your Name, Boyhood and Mudbound.

Damsel/ U.S.A. (Directors and screenwriters: David Zellner, Nathan Zellner, Producers: Nathan Zellner, Chris Ohlson, David Zellner) — Samuel Alabaster, an affluent pioneer, ventures across the American Frontier to marry the love of his life, Penelope. As Samuel, a drunkard named Parson Henry and a miniature horse called Butterscotch traverse the Wild West, their once-simple journey grows treacherous, blurring the lines between hero, villain and damsel. Cast: Robert Pattinson, Mia Wasikowska, David Zellner, Robert Forster, Nathan Zellner, Joe Billingiere. World Premiere
Still