Robert Pattinson will be at TIFF! Do you want to go? Let us know :) PLUS info for High Life at NYFF!
TIFF announced
that Rob will be at the Toronto festival for his film,
High Life
.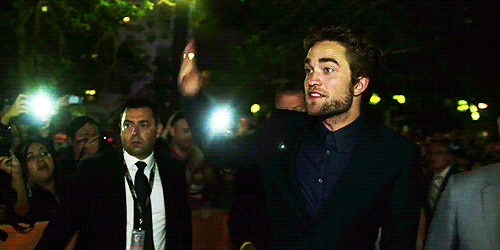 I looooove TIFFRob. I wish I could go. But maybe you can?
We have a fellow Robsessor that has a couple of tickets to sell to the premiere on Sept. 9th and 4 tickets to sell to a screening of the film on Sept. 14th. If you're interested, email me tink@robsessedpattinson.com and I'll put you in contact with her.
High Life
will also be showing at the New York Film Festival.
Tickets go on sale Sept. 9th. Click
HERE
if you are interested in going to the festival.
Also, don't forget that
High Life
will be in Spain at the San Sebastian Film Festival towards the end of September, before NYFF. Click
HERE
and
HERE
if you want to find more info.
PromoRob is the best and we have some great stuff coming! TIFF and NYFF produced some of my favorite Rob looks and moments so here is to a great festival season!