Glamour (Germany)
Summary of the translation by Darja:
1. Robert Pattinson is number 21 on Glamour Hot 36 list for May. In this short interview he talks about Water For Elephants; the last paragraph is about his first circus encounter: it was Zippo's Circus in London: He was five and very traumatized over the clown that broke his leg during the performance and his sister tricked him into thinking the clown was dead. He never entered the circus after that.

2. Water For Elephants is called movie premiere of the year and they are offering readers 6 tickets to attend and meet Rob&Co. The competition is opened until April 24, ( tomorrow!!!!,) and the rules are on scan number 2.


3. He's gentle and nature loving, and jumping into cold water is not a problem for him. He's an adventurer, just like Jacob in WfE movie, who spontaneously joins the circus. Our recommendation: nature-like freshness of coriander, sea scents and cassowary fruit. Joop Splash is a scent for Adventurer.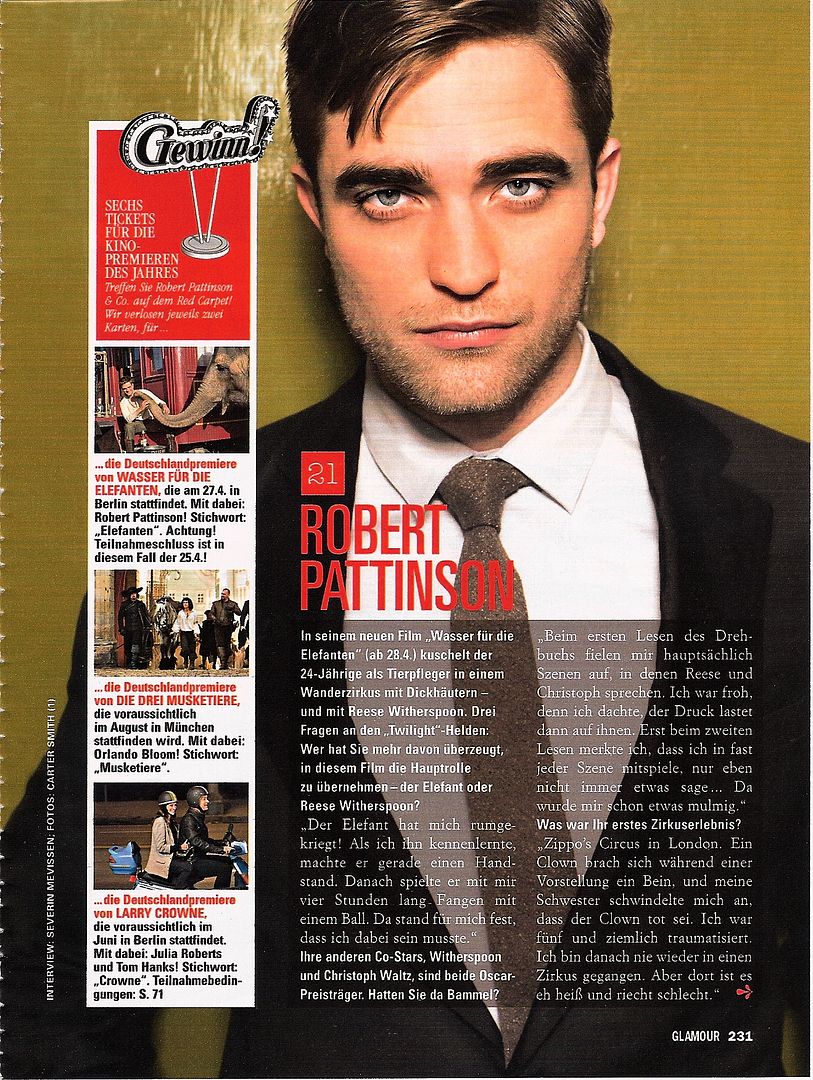 More scans after the cut!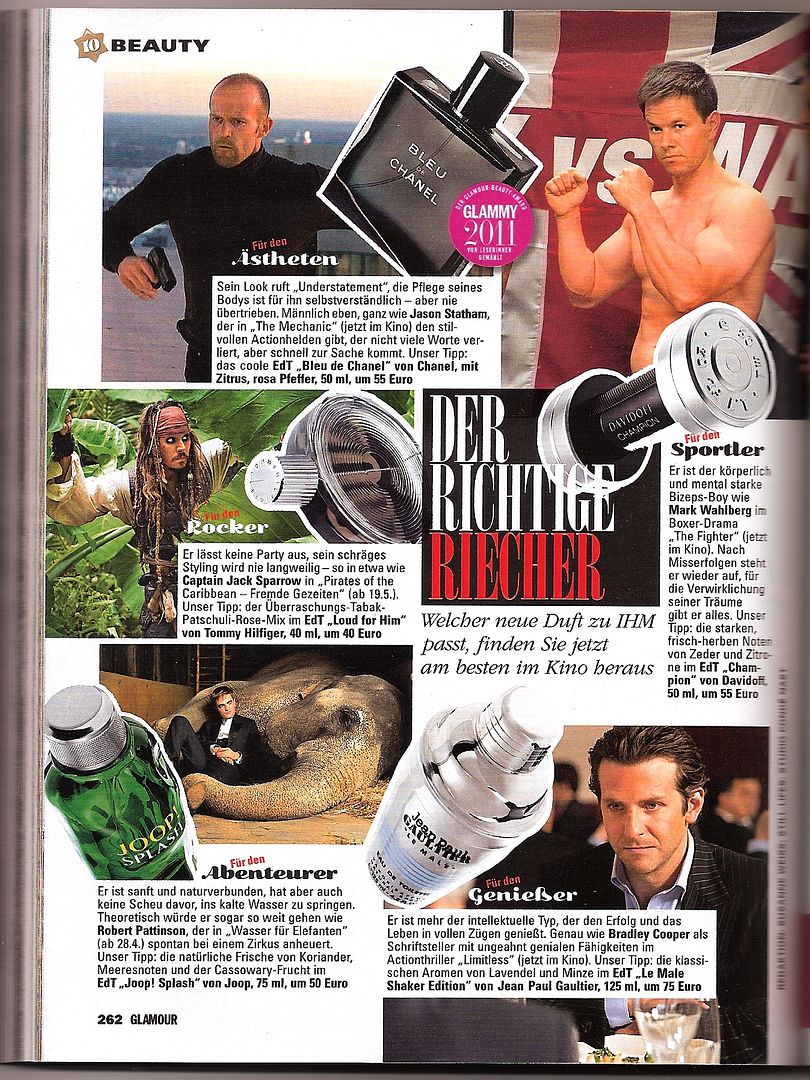 Star Magazine talked to Tai's trainers about Rob and his final day with Tai on set. So sweet :)
Star scans
source
We already posted the interview from Elle
but here are the scans from that interview. Click the thumbnails to view the HQ scans.