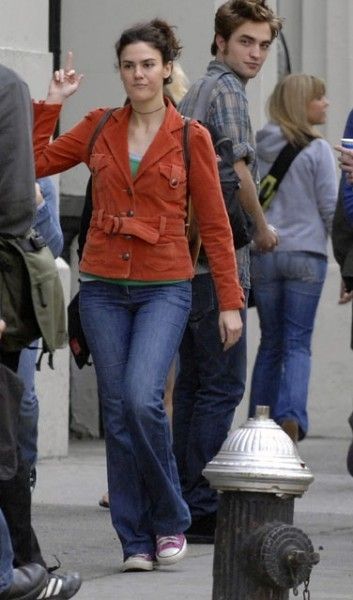 No I don't mean that kind of flip
I mean this kind of flip from
Bravo magazine from Solvenia
(June 9th).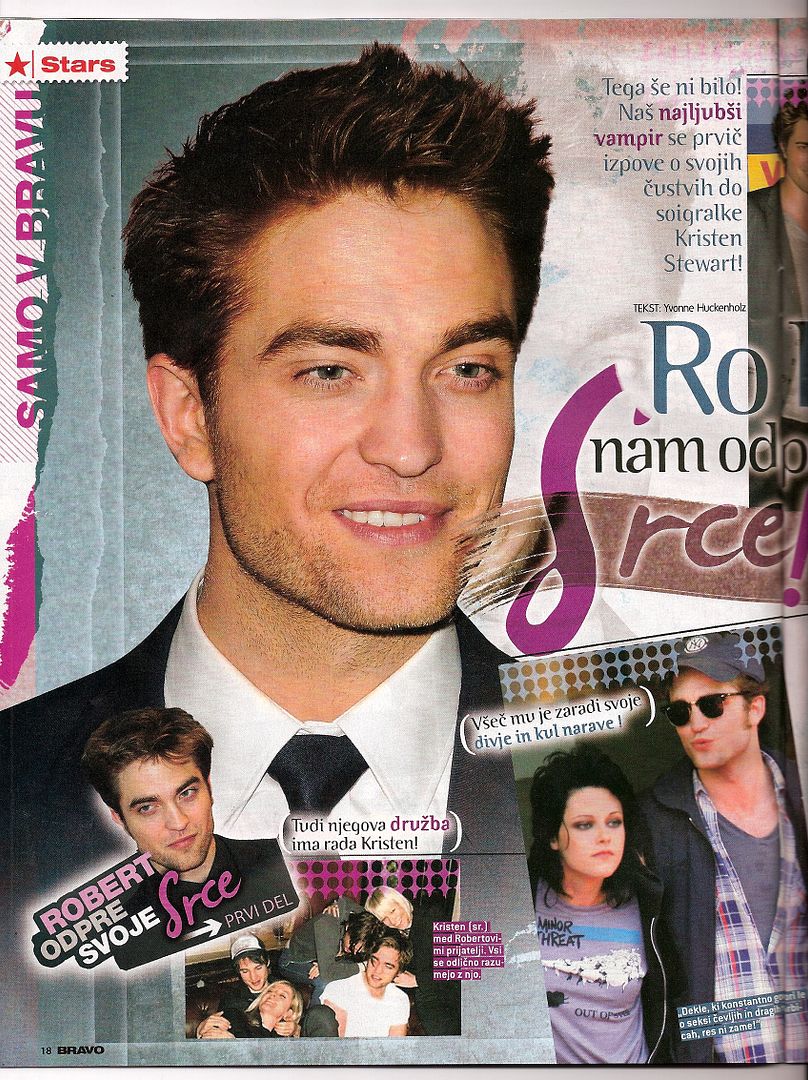 Magazines are (stupidly) still flipping Robert Pattinson's pics and thinking we won't notice. I mean really? I mean he just looks..................wrong! Plus they put the real pic on the front and the flipped pic inside.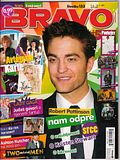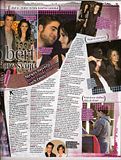 The interview in it is the same as the German Bravo which you can read
HERE
if you missed it.
Moving swiftly along to
Stop Magazine again from Slovenia
(June 8th)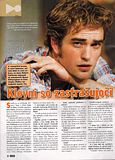 What in the Hell?? They've flipped his picture too!!
Now I get that when doing a magazine layout that sometimes it may be necessary to flip pictures to make things fit etc and it may work with other celebrities but as we have pointed out many times before it's not a good idea to flip Rob's pictures. It's really obvious when it's done with him. And I don't see ANY good reason for flipping this pic.
See here's the original GORGEOUS pic from Comic-Con 2009 Thanks to
RobertPattinsonSource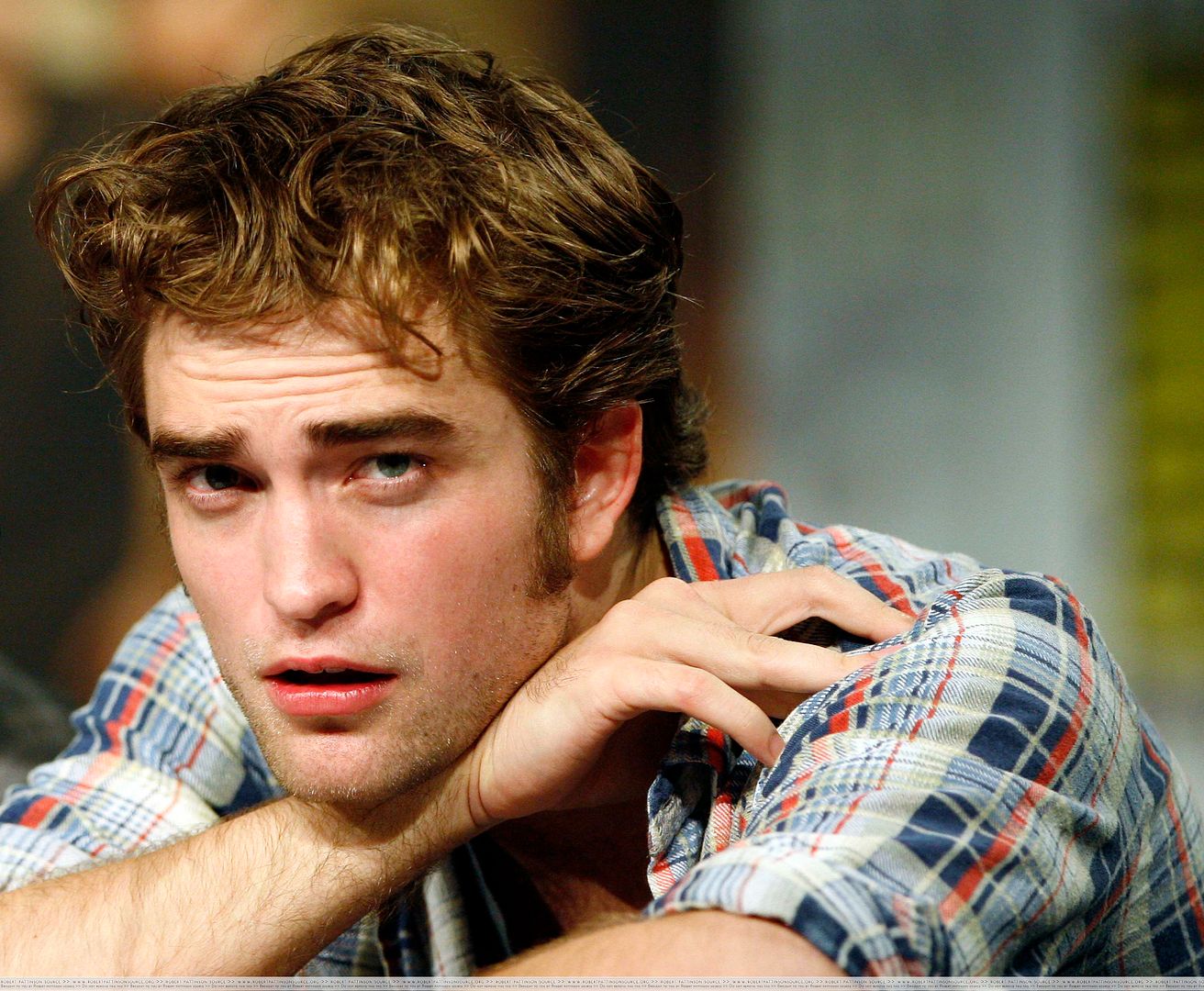 Click Below if you think you can handle it in glorious HQ (but be warned it's hard to take)
Darja (who was good enough to scan these for us) has told us that there's nothing new in the interview.
(Interview? Yes there's an interview. I know I can't think straight after that pic either!)
Darja told us that he talks about how Clowns are scary. The interview is from Reuters agency about making WFE, the movie that WILL NOT be playing in Slovenia and the end of BD filming.
At least the
Toronto Metro
(May 27) haven't decided to flip this gorgeous still from the "Cosmopolis" filming which was featured on their front page.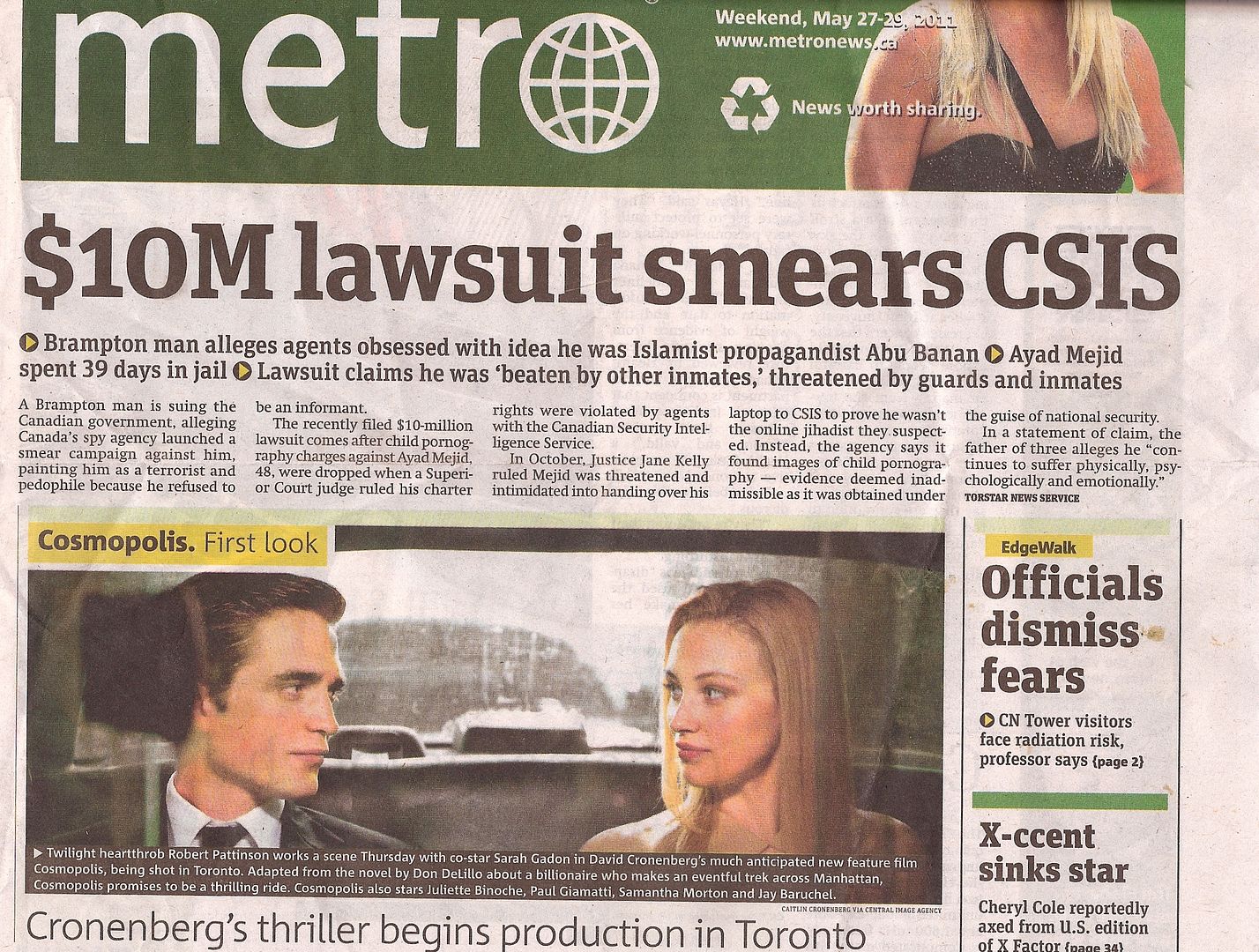 Thanks to Darja for sending us these scans.
Oh and FYI in case there's any doubts no one REALLY flipped off Rob. It was done during the filming of "Remember Me" check out the story
HERE
you may have missed it as it was a while ago!