HQ pictures of Robert Pattinson with the Breaking Dawn cast after Comic Con panel
Rob posing with Taylor, Kristen, Ashley Greene, Julia Jones, Nikki Reed, and Elizabeth Reaser after the Comic Con panel.
Smirkalicious!
Pretty eyes...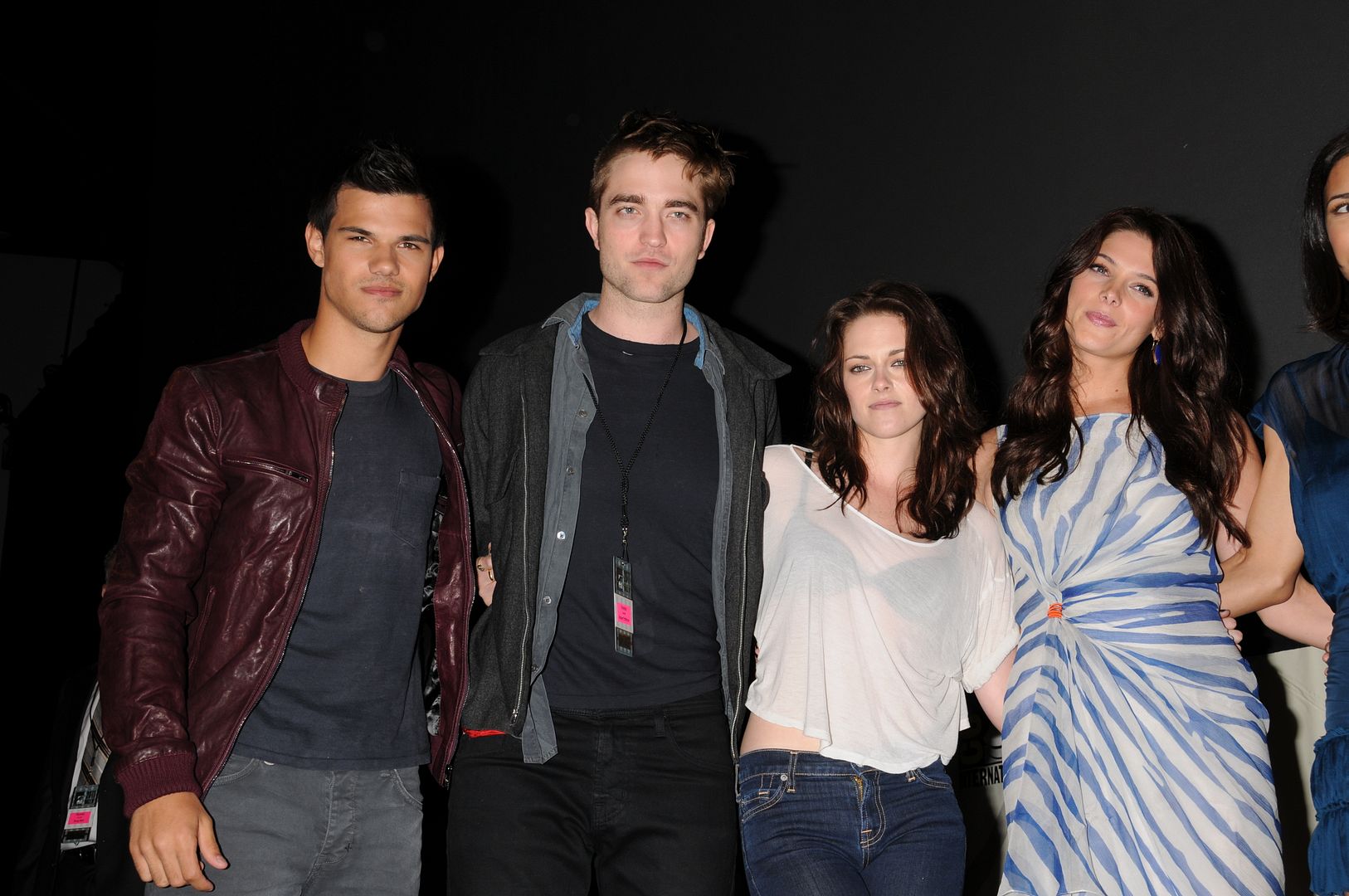 Lick and save thumbnails for HQs!!!!
UPDATE
: More full pics of the cast from panel and the couple with Taylor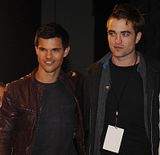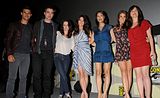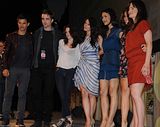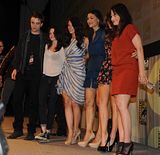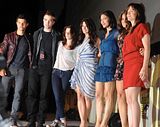 MORE after the cut!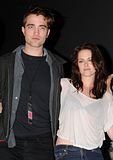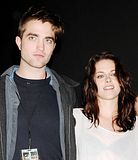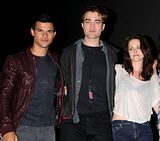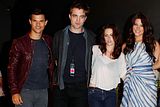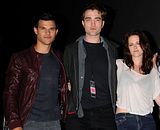 Photos:
Source