Another day another interview confirmation for Robert Pattinson's "Breaking Dawn" Promo.
This time Regis & Kelly. He will be on Nov 10th.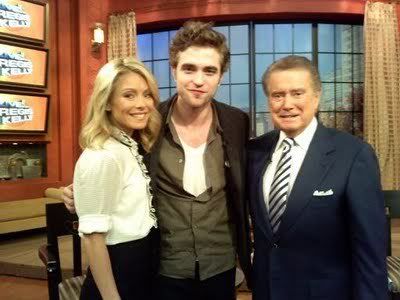 Gossip Cop
has exclusively learned that Robert Pattinson, Taylor Lautner, and Peter Facinelli will promote Breaking Dawn on "Live with Regis and Kelly."
Facinelli will appear on November 8, followed by Lautner on November 9, and then Pattinson on November 10.