New Interview with Robert Pattinson at Breaking Dawn Press Junket in Paris
UPDATE
: There's a 2nd video. It's also dubbed. And my ears are bleeding. Click
HERE
to make your ears bleed.
Highlights:
Says some joke about "you know who you are....sexiest man in the world"
Sweet compliment for Paris. One of those cities you could have a camera and point it anywhere to have a great shot. This is the truth.
Talks about how Edward matures
Talks about a controlling guy in relationship
Mentions filming a snowy scene that will be in the 2nd movie
Compliments to Bill
Talked about the cream cheese baby
It may be hard to understand him but he gives great face in the interview LOL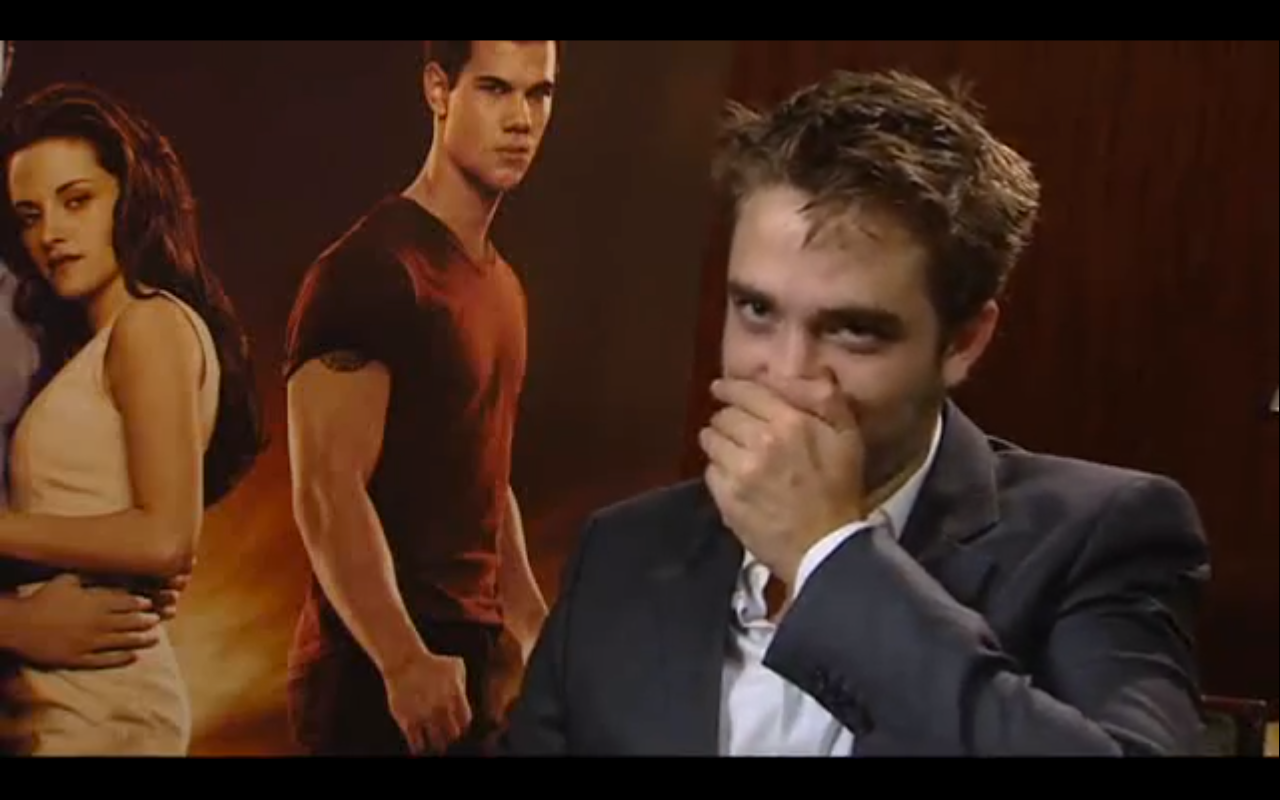 We can't embed the video. And it's dubbed. That's two strikes already but the interview wins with Rob talking about what it was like filming the sex scene: "It wasn't that hard.......that's a bad choice of words" LOL!
Some highlights I plucked between the ANNOYING dubbed voice and Rob's sweet angel voice.
Talks about the fans and not having too many crazy things happen to him
Talks about how annoying it is that Twitter will reveal his location and paparazzi will show up
Not taking acting lessons, doing it for girls at the time
Mentions writing music for a band!
Talks about how he doesn't get where Jeff Buckley craziness came from *coughHollywoodLiescough*
Cosmopolis mention. A lot of french people in it
Speaks french and I die. Especially with the second sentence. I DIE!
I'm not including time markers because you need to really concentrate on the sweet man's voice to catch stuff. So listen to it all the way through. Good stuff. :)
Click the image to view the video
via