Robert Pattinson makes an appearance at the Hamilton Behind The Camera Awards
This award show was tonight in Los Angeles. There was a rumor about Rob appearing on twitter but now we see it wasn't a rumor.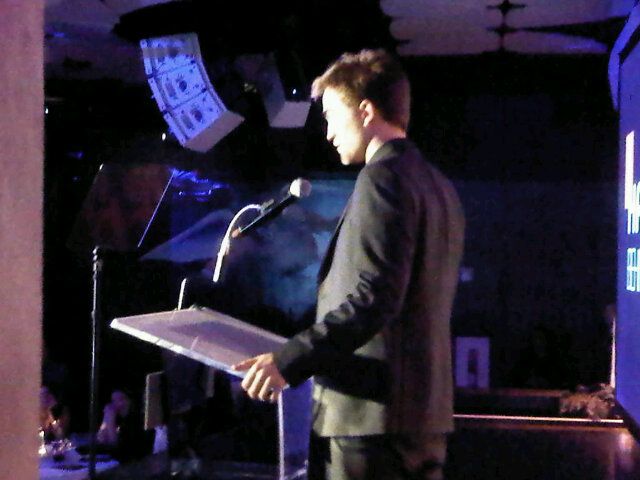 Rob presented the award to
Chris Weitz who was honored at the ceremony as director for A Better Life
. Hopefully we get an official picture of the two of them :) Seems like we should.
What are the Hamilton Awards?
The Hamilton involvement in the movie world extends far beyond product. Each year, Hamilton hosts the Hamilton Behind the Camera Awards in Hollywood to honor special artists for their individual impact on the film industry. The awards spotlight the vital and highly creative work carried out behind the scenes to make a movie successful, whether it is screenwriting or the demanding work of the prop-master or costume designer.
Click
HERE
for more info on the event
More info on the actual show this evening:
On November 6, at L.A.'s Conga Room, the 5th Annual Hamilton Behind the Camera Awards will honor Bryant and nine of her behind the camera colleagues from the worlds of film and television. Old Spice frontman and viral sensation Isaiah Mustafa will emcee the awards (which will be cohosted by

Los Angeles Confidential

), during which actors and industry titans, including Jon Hamm, Harrison Ford, Michael Bay, Antonio Banderas, Jon Favreau and JJ Abrams, will present awards to this year's honorees.
Click
HERE
to read more
Photos:
Source
|
Source