Robert Pattinson jams on a guitar while Dermot Mulroney plays cello. I die.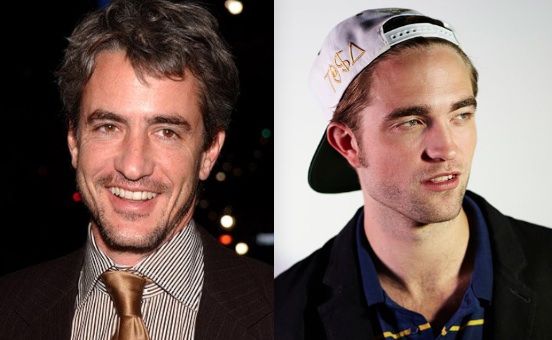 Oh MAN. Do you want to be envious of people's ears? Today is your lucky day.
Adam Shankman
(
So You Think You Can Dance
judge),
choreographer
as well as director (
Rock of Ages
) and producer (produced the
Oscars
in 2010), tweeted the following: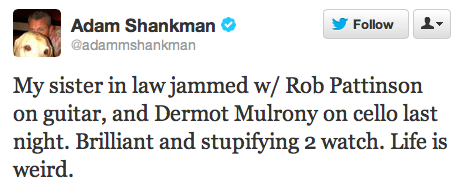 Brilliant and stupefying is right! His ears got lucky last night, Sept. 15th, presumably in Los Angeles (Shankman was at the Power of Youth awards show in Hollywood earlier that day).
Lucky bastard. Ok....going back to being green and imagine Rob strumming away on a guitar while the strings of a cello croon along with him. Click
HERE
to hear Dermot on the cello. You guys remember Rob has a cello right? Click
HERE
for that refresher. Or watch the vid below if you can see MTV
And since MTV isn't user friendly for the entire world, let's turn to youtube and listen to our last recording of Rob playing guitar and singing so we have more aids for our running imaginations. I DIE.
Thank you
bff
!