UPDATE: Added more info about the mag and did a bit of cropping and zooming on the pic
NEW PHOTOSHOOT: Robert Pattinson Looking Stunning On The Cover Of L'Uomo Vogue
GOOD GOD
I WANT MORE!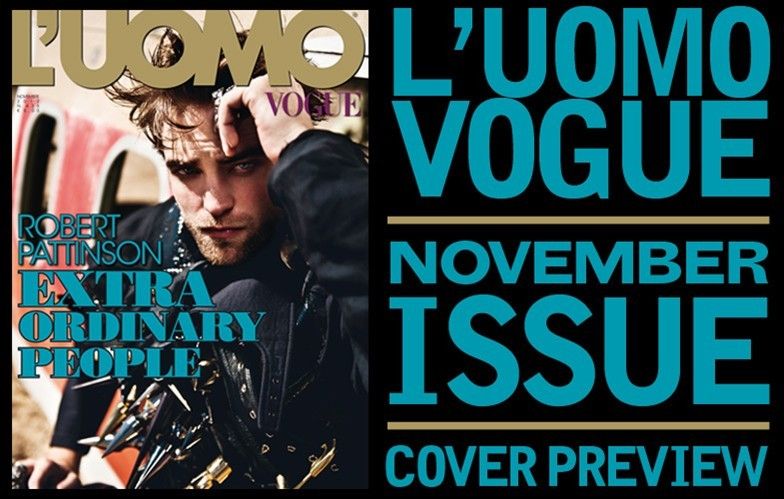 Robert Pattinson on the cover of the November issue of L'Uomo Vogue.

Trench Lanvin; rings Lazaro; accessories Gasoline Glamour.

Photo by Caitlin Cronenberg. Fashion editor Rushka Bergman.

This month's issue of L'Uomo Vogue will be on newsstands from November 5 in Milan and shortly after in the rest of the world.
Source
via
Source