VIDEOS: Robert Pattinson talks about keeping his private life private, having thicker skin, bacon sandwiches and more
UPDATE
: YouTube videos after the cut!
TheFix
: Talks about the nickname RPattz (this has been coming up a lot in Sydney), loving Tim Tams, eating crappy food on set (bacon sandwiches!), crazy that all his friends started having babies and more :)
Today/msnau
: Talks about a new chapter in his life, living out of hotel rooms, having a thicker skin, difficulties in keeping a private life private and more!
Click the image to view. YouTube after the cut!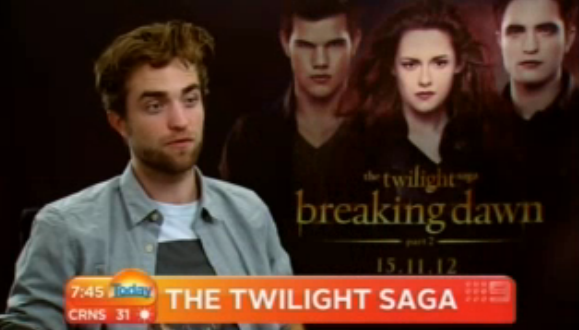 Love that the interviewer said he's a likable chap and surprisingly chill in the eye of the media storm.
YouTube after the cut!