New/Old picture of Robert Pattinson giving up the smoldering eyes and tiny smirk for the camera (March 2012)
Photo caption, from a Q&A on tumblr:
Q: Tell me about a very random moment in your life A: this should speak for itself:I would add more, but I don't remember much of that night. …and i don't like twilight.
Because of Rob's buzz cut, facial hair and hat, looks like the pic took place in the first half of 2012.
UPDATE
: I thought this so it's good to know if I placed a bet in Vegas, I would have won. The picture is from Rob's time in Paris during their fashion week, March 2012. The source says it was from a private party.
UPDATE2
: Another picture from the source with Rob and Kristen Stewart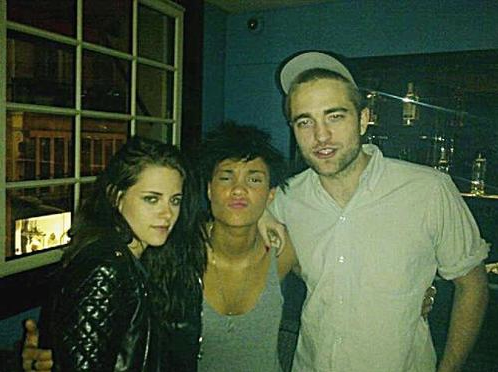 Source
|
Source
|
Source
|
Via