ROBsessed Giveaway: Enter for a chance to have THE DARKEST JOY for our Fiction Friday + winners announced!
While Rob is a busy little bee on the set of
Life
, we're here on another Fiction Friday giving away some novels!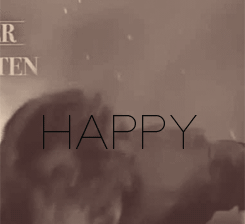 This week we have THE DARKEST JOY by Marata Eros just released Feb. 18th! Marata is a
New York Times
and
USA Today
best selling author and her latest is "a sexy and poignant new adult novel about two lost souls who find each other in the wake of tragedy—only to learn that love may not be enough to heal the wounds of a dark and tortured past…" Here's the official synopsis:
Twenty year-old Brooke Starr has escaped the aftermath of a brutal tragedy by abandoning her music studies and moving north to take a summer position as a part-time deck hand on a fishing boat. When her survivor's guilt becomes unbearable, Brooke realizes there's only one thing she can do to finally erase the pain.
Deep-sea fisherman, Chance Taylor, has just wrapped his guitar set at the local saloon when he sees the silhouette of a young woman, the full moon highlighting her shadow as she plummets from a pier too high for diving...into water too cold to survive. Without thinking, he plunges in after her, saving Brooke from drowning.
As Chance works to save her from her own emotional fragility, Brooke finally begins to learn how to save herself. But when their chemistry begins to consume them, Brooke withdraws. She's determined to be the master of her own destiny...until the past catches up with her in a cataclysmic plan so dark, so final - it threatens their love - and their lives. Electryfying, mysterious and utterly captivating, THE DARKEST JOY shows just what happens when a tormented past comes back to haunt you - and may never let you move on.
Sounds like a healthy dose of angst for our dark cloud lovers out there in the dark recesses. ;)
Giveaway guidelines:
You only have to click a button, which you'll see when you enter. Tweeting the giveaway through Rafflecopter is optional but gives you more chances to win.
Giveaway is US/Canada ONLY
You MUST enter using Rafflecopter or your entry will not be counted

You can enter once a day, everyday, until the closing date - Friday, Feb. 28th at 12am ET

There will be

2 winners

receiving the novel, THE DARKEST JOY, by Marata Eros
Winners will be chosen by random.org and announced on Friday, Feb. 28th
Good luck!!!
a Rafflecopter giveaway
Now for our winners of LOVE LIKE THE MOVIES and TANGLED and more!
We have several winners to announce. First, we'll start with last weeks winner for
Love Like The Movies
. A good romance novel for award season. :)
a Rafflecopter giveaway
Congrats IluvbeinaRattler!!!
We'll contact you to confirm your email address and have your prize forwarded from the publisher.
Next we have our winner from our
Tangled
giveaway.
Our interview with Emma Chase
isn't ready yet but we didn't want the winners of
Tangled
to wait any longer.....
a Rafflecopter giveaway
Congrats Erin and Tiffanye!!!
We'll contact you guys to get your mailing address.
We'll share our interview with Emma at a later Fiction Friday date.
Also a fun note, several of the authors we've featured on the blog are going on tour ahead of the
RT Booklovers Convention
in New Orleans. If you live in Atlanta; Birmingham, Ala.; Memphis; Dallas; Austin; Houston and Greenwood, Miss., you could meet Christina Lauren (
Beautiful Bastard series
), Alice Clayton (
Wallbanger
;
Redhead series
), Emma Chase (
Tangled
), and Kyra Davis (
Just One Night with Robert
;
Deceptive Innocence
)! Click
HERE
to see what other authors will join these ladies on their magical mystery tour. That's not the name obviously but if you'd like, you can vote for a name
HERE
. I'm feelin' THE BIG SEXY BUS TOUR but that's just me.
What about fanfic? I'm still on
Look How You Turned Out
. I got caught up pre-reading the next Christina Lauren book which we'll be giving away in a couple of months,
Sweet Filthy Boy
, so it kept me from finishing my fanfic. My friend, Annie, mentioned Cowboywards this week and it made me think of some of my favorite Western fics -
The Mail Order Bride/Bear Valley Ranch
;
My Wounded Soldier
;
Bringing Bella Home
; Pistols & Petticoats (pulled). I love those stories hard.
If you want to purchase any of the books featured in this post, click the Amazon links to buy now!