UPDATE: Added another new pic from last night below
NEW PIC: Robert Pattinson sweet and scruffy poses with a fan while bowling with Zac Efron (July 22)
ROB!!! That sweet smile is making me the love.
Photo caption:
Robert Pattinson could not have been sweeter to my little cousin tonight. I love nice people. I also love seeing Kaylie all starry-eyed... We are clearly related.
That pic is so cute! And the Photo Caption is A++++++++++
Bowling next to Zac Efron and Robert Pattinson
— Carter Reynolds (@Mr_Carterr) July 23, 2014
That tweet (he has 1.4M followers) also made Rob and Zac a worldwide trend!
Source
| Thanks Nancy!
UPDATE: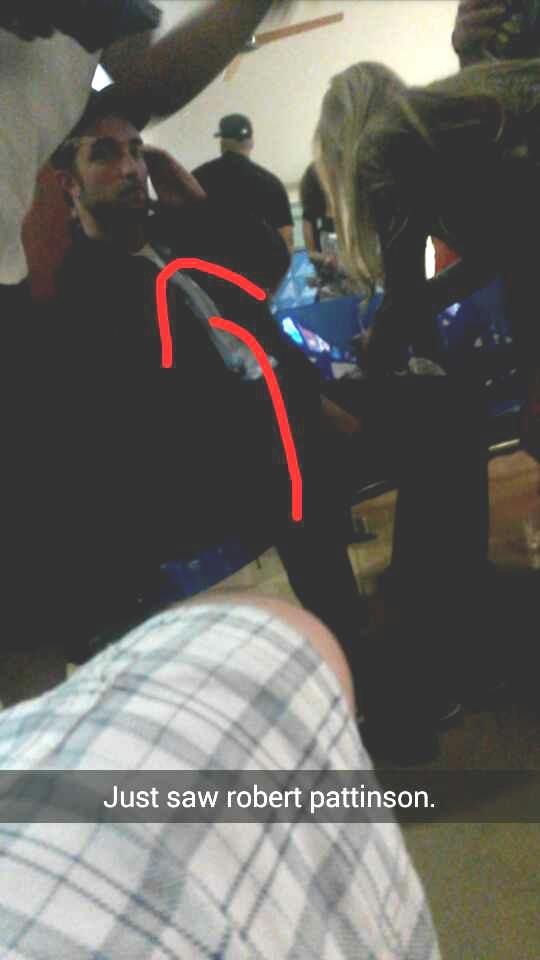 @worldxdream @alena_houston my bro and I were in lane 8 next to them. Lol pic.twitter.com/rj3OAFt6nq
— Beau Stephenson (@BeauStephenson) July 23, 2014
Source