A24 includes Robert Pattinson and The Rover on their "For Your Consideration" awards website
A24, the US distributor behind
The Rover
, has
a website
dedicated to their award-worthy films.
The Rover
is there along with
Under The Skin, Locke, Obvious Child, Enemy
and
A Most Violent Year.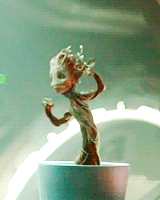 When you click the poster for
The Rover
, you get to see their
"Consider"
page and you know who's on it. ;)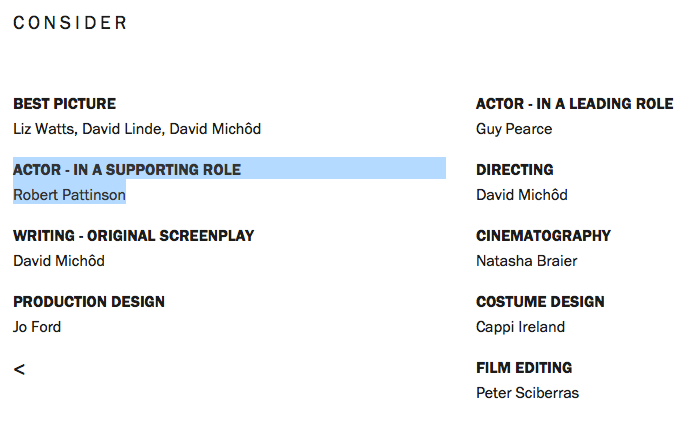 Yes! It's great. But.....well it's not exactly a campaign for the film to have it on the website. Only
A Most Violent Year
has the "
Screenings
" page, listing multiple screenings happening in NYC and LA. That's typical of an active campaign for awards. Screenings, ads, schmoozing with voters, etc. None of that is happening for
The Rover
. So this is nice to see but that's all it is at this point.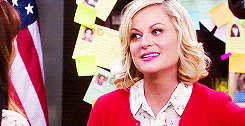 I pissed in the party punch, didn't I. We can go back to dancing groot because Rob really was one of the best supporting actors this year and it's cool to see him listed on the distributor's site.