Happy Thanksgiving from ROBsessed and enter our first RobHoliday giveaway for the season!
Happy Thanksgiving to everyone who celebrates and even if you don't, you still get to participate in this fantastic, seasonal giveaway!
Patty Blount
has been a reader of the blog for years and contacted us about this 4-book series, CHRISTMAS IN NEW YORK, that would be a great way to start our
RobHoliday ROBsessed Giveaways
. Joining 3 other authors,
Jeannie Moon
,
Jolyse Barnett
and
Jennifer Gracen
, Patty has written sweet and emotional stories with some naughty and nice love scenes. ;) The novellas are themed for the holidays and share interwoven characters. Check out some more in the synopses, listed in the book order with Patty penning the last book: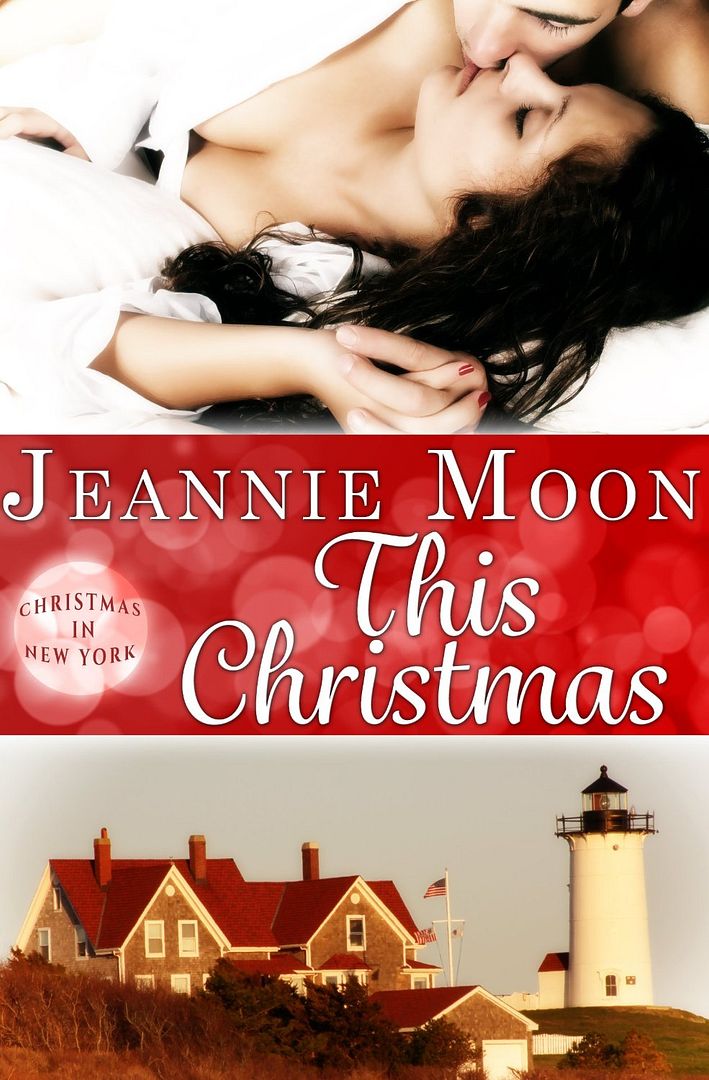 THIS CHRISTMAS - Jeannie Moon
Single mother Sabrina Gervais has built a happy life with her daughter Charlotte in their eastern Long Island hometown of Holly Point. Having Charlie meant putting some of her own dreams on hold, but Sabrina is content to surround herself with family and friends, safe from the realities of the outside world. She had enough of that when the man she loved broke her heart.
Jake Killen's career in professional hockey has brought him many rewards on and off the ice, but returning to New York brings back a flood of memories. When he sees Sabrina again, he discovers that he didn't just away from her ten years ago, but also from their unborn child. Struggling with anger, guilt, and chemistry that's off the chart, Sabrina and Jake wonder if they can find love again and, this Christmas, make all their wishes come true.
ALL I WANT FOR CHRISTMAS - Jennifer Gracen
Cassandra Baines almost has it all: a flourishing career as one of the youngest English Lit assistant professors at NYU, an apartment in a city she adores, and a close circle of lifelong girlfriends that are like sisters. The only thing she doesn't have is someone special to share it with. She's been married to her work since Sean McKinnon broke her heart seven years ago.
Musician and bar owner Sean McKinnon keeps busy – too busy for a love life. He blew it with Cassie all those years ago, and no one has held a candle to her since.
But then one fateful night, of all the people in New York City, Cassandra walks into his bar, and he's drawn to her as strongly as ever. She wants nothing to do with him, but he's not going to give up so easily.
Can a bit of New York Christmas magic help two people take a second chance on true love?

A LIGHT IN THE WINDOW - Jolyse Barnett
Adirondack girl-in-transition Jade Engel comes home to recharge after ending a career she never truly wanted, but soon realizes she's in danger of also being swept off her feet by the boy-next-door, her former best friend, Ben Stephens. If only he'd stop kissing her every time she falls into his arms.
Everything local celebrity Ben Stephens ever wanted is in Starling. Then Jade comes home after an eternity away and sends his simple world into a tailspin. He's determined to pursue her—the one girl who got away. But when their friends-with-benefits arrangement blows up in their faces, will they have the courage to put their pasts to rest in order to forge a future together?

GOODNESS AND LIGHT - Patty Blount
Thirteen years ago, two teens met on the ramp to Ground Zero, on a cold and snowy day, strangers bonding in a moment of grief.
The boy pressed a crystal snowflake ornament into the girl's hand and disappeared into the crowd, unaware that his simple act of kindness saved her from the guilt that threatened to consume her.

Since losing her mom, Elena Larsen hasn't set foot in New York City -- until now. Agreeing to help her sister prepare for her baby's birth seems like a good way to spend Christmas and Elena vows not to let the monstrous guilt that weighs on her heart ruin everything. But those plans go awry when she meets Lucas Adair, a man whose own grief and guilt just might rival her own.
When Elena discovers Lucas is the boy who gave her that crystal snowflake all those years ago, she can't accept it as the sign Lucas believes it to be. For her, it means only one thing --- even beyond the grave, her mother can never forgive Elena for breaking her heart.
For Lucas, New York is hallowed ground that he can never leave. He spends his days working in the Financial District and his evenings volunteering and it's almost enough to help him forget what he did. Lucas knows better than to make plans with a woman who will soon be leaving, yet can't help himself. There's something about Elena that pulls him in. He doesn't put much faith in signs but even he starts to believe Elena is his absolution. Now, he only has to convince her.
The
RobHolidays
have series packages coming up for our winners and after the season, we'll check out Patty's other work. We'll also be back in the new year with the 2nd books in series for some other giveaways we've had earlier this year so keep your eyes peeled. Enjoy this time of year and enter all our giveaways because on the blog, it's definitely the season for giving. We learn from our favorite guy. ;)
Giveaway Guidelines:
You only have to click a button, which you'll see when you enter. Tweeting the giveaway through Rafflecopter and visiting Patty's Facebook is optional but gives you more chances to win.
Giveaway is worldwide
You MUST enter using Rafflecopter or your entry will not be counted

You can enter once a day, everyday, until the closing date - Friday, Dec. 5th

There will be

2 winners

receiving CHRISTMAS IN NEW YORK, 4-book series by Patty Blount. If the winner is worldwide, they will receive the eBook/Kindle version of the series.
Winners will be chosen by random.org and announced after the giveaway ends
Good luck!!!
a Rafflecopter giveaway
Winners for ILLUSION and FanFic Friday
a Rafflecopter giveaway
Congrats to Karen and Barb! We will email you to get your mailing address.
FanFic Friday:
I'm still reading the adventures in
Nightingale
which feels like a great read for the holidays. The writing continues to transport me and I'm often bothered when I'm pulled away from the story. That's when you know it's good. But it's thanksgiving and I want to take a moment to say thank you to counselor. If you've been reading
Deep in the Heart of Me
like I've been suggesting or because you're a counselor addict like me, then you know she's given the blog many shoutouts for months when I bring up her stories here. It's like a back and forth secret admirer thing going on - except it's not so secret if you're following along with us. Thank you, counselor, for checking out ROBsessed and being so appreciative of our fiction posts. We hope to feature published stories from you one day because you're certainly gifted and your worlds are ones to get lost in. Happy Thanksgiving.
If you want to purchase any of the latest books featured in this post, click the Amazon links to buy now!