INTERVIEW: Robert Pattinson Talks Julianne Moore, Mia Wasikowska, Maps to The Stars & More To Flare Magazine
Nothing majorly new in this print interview with Rob from TIFF. Still nice to read what he has to say about working with Julianne, Mia and David.
Me thinks the writer may be a little Robsessed. Hello there 'Brit Babe' ;)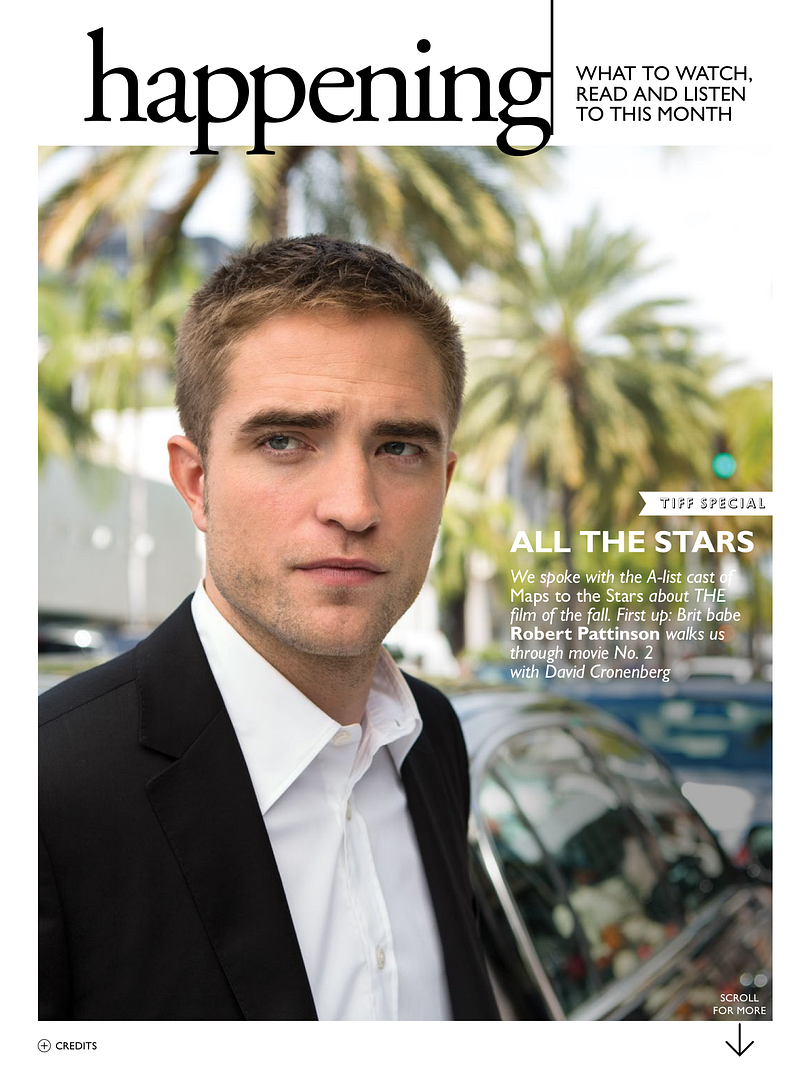 Click To Read:
via
RPAU
Thanks PJ!