New/Old pic of Robert Pattinson at Mari Vanna restaurant makes you giggle with glee (LA)
WHY SO CUTE, ROBERT??? You can also see his autograph on the wall. <333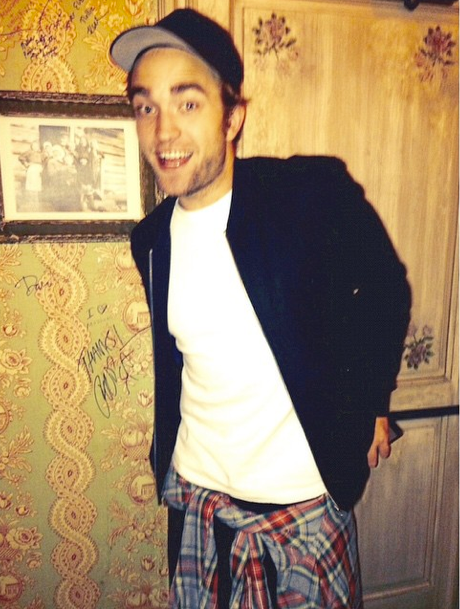 Photo caption:
New sign on our #celebrity #wall by Robert Pattinson🌟 #marivannala #best #russian #restaurant #losangeles #ca #actor #famous
This is the same restaurant from
THESE
fan pics back in September but obviously it's from an earlier time given Rob's facial hair. Could be the night Rob went to FKA twigs' concert in August
HERE
since his appearance is identical but Rob also wears the same thing frequently. You be the judge. Or don't and just enjoy the cuteness.
Source
| Thanks PJ for the tip and 411!