ROBsessed Giveaway: Enter to win ILLUSION in a worldwide giveaway for our Fiction Friday!
Welcome back to Fiction Friday! It's been a couple of weeks but that's because Rob popped up last week and loaded us with 24 hours of goodness at the Go Go Gala and Hollywood Film Awards.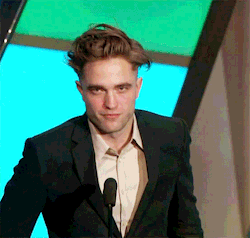 This is also our last giveaway before we kick off the
RobHoliday Season
when our giveaways are bigger. :) Keep your eyes peeled for it to start on Thanksgiving but right now we have the first novel in the
Swept Away
series by New York Times bestselling author, J.S. Cooper.
ILLUSION
is the beginning of a dark and sexy trilogy with the stage set on a desert island. I read desert island and I think of Surviving Bella (now a
published story
). That's never a bad thing for me since I looked that fic. Click
HERE
to read an excerpt of
ILLUSION
on Amazon.
Synopsis:
The day started like every other day...
Bianca finds herself kidnapped and locked up in a van with a strange man. Ten hours later, they're dumped on a deserted island.
Bianca has no idea what's going on and her attraction to this stranger is the only thing keeping her fear at bay.
Jakob wants only to figure out why they've been left on the island and how they can get off. But as the days go by, he can't ignore his growing fascination with Bianca.
In order to survive, Bianca and Jakob must figure out how they're connected, but as they grow closer, secrets are revealed that may destroy everything they thought they knew about each other.
Guidelines:
You only have to click a button, which you'll see when you enter. Tweeting the giveaway through Rafflecopter is optional but gives you more chances to win.
Giveaway is worldwide
You MUST enter using Rafflecopter or your entry will not be counted

You can enter once a day, everyday, until the closing date - Thursday, Nov. 27th

There will be

2 winners

receiving ILLUSION by J.S. Cooper
Winners will be chosen by random.org and announced after the giveaway ends
Good luck!!!
a Rafflecopter giveaway
Find out the winners for AFTER and FanFic recs under the cut!
a Rafflecopter giveaway
Congrats to the winners! They were already contacted last week. :)
FanFic Friday:
Deep in the Heart of Me
is such a perfect title for Tonio. This boy FEELS. All caps. The story is still stressful and I'm not sure if we're out of the woods. But my oh my I'm so attached to his strength of heart. I'm also reading an older story,
Nightingale
. It's by Mrs. Brownloe who wrote two of my favorite stories ever -
The Mail Order Bride
and
Bear Valley Ranch
(the sequel). I like that I'm reading this story in conjunction with DITHOM, which is rooted deeply in "Edward".
Nightingale
is very much BPOV. I haven't even met Edward yet. Bella is on quite the journey and it's another period piece. The writing is fantastic and transports you just like a counselor fic. It feels authentic and immersive. Check out all the stories I've mentioned if you love strong writing and rich period stories.
If you want to purchase any of the latest books featured in this post, click the Amazon links to buy now!