VIDEOS: Robert Pattinson bopping along to FKA twigs during her concert in Paris (March 4)
UPDATE
: You can see Rob even better in this video. Twice! And longer! Thanks to reader, Alienor, for the tip!
He's so cute. Can I hang with Rob and bop along too??? Call me, Rob. I'm ready.
The recorder took a detour to Robville at the very end of the video.
I made a gif...do you see him? Have you got him in your sights?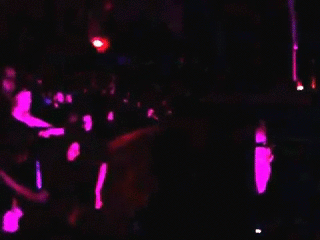 Thanks Nancy!