VOTE FOR ROB! Robert Pattinson is your hottest guy so time to VOTE VOTE VOTE!
Well this displeases me greatly.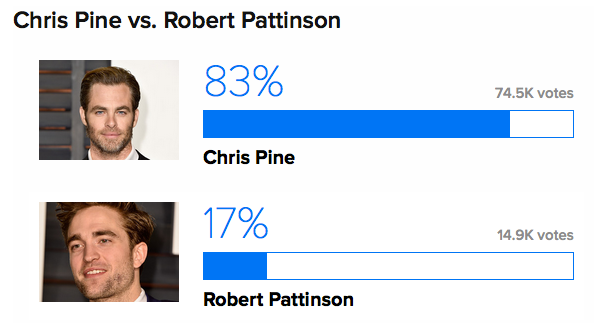 I'm glad Rob is equally unimpressed.
Buzzfeed
has some evil Hot Guy March Madness going on and clearly they're all drunk off crazy juice because Rob is THE HOTTEST GUY EVER.
And if you're going to use a Vanity Fair Oscar Party pic of Rob,
Buzzfeed
,
use THE Vanity Fair Oscar Party of Rob!
Or if you're worried that would SCORCH THE EARTH WITH HOTTNESS and wanted to make it more equal with the red carpet photo (
which it is NOT
since Chris Pine is staring at the camera and Rob is between poses)...then come on! HERE'S ONE.
I'm not sure if we can make up this big gap by 8:59pm ET, when Round 1 ends, but we sure as hell can make sure Rob doesn't go out in the teens!
So get on
ALL
your devices and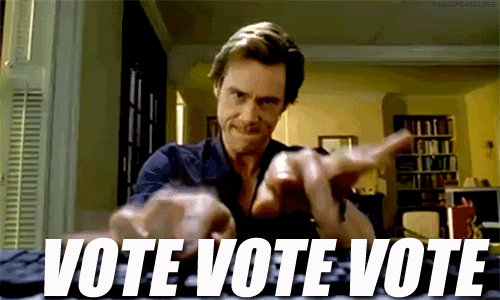 Click HERE to VOTE FOR ROB!!!!