Celebrate Robert Pattinson's 29th Birthday With Us!
It's coming up to that special time of the year again.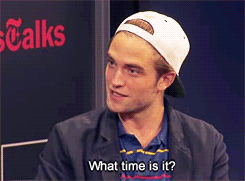 You know........ May 13th!
And that means it's time for our Birthday Tribute Video.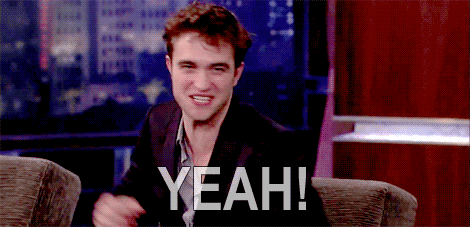 One again we invite you to send in your gorgeous pics and awesome messages and we'll put them together in a video.
Interested in taking part?
Here's how:
Choose a picture or yourself that you'd like featured in the birthday tribute video.
Now we know you might be a bit

But don't worry if you're picture shy, you can still participate. Pick a picture of Rob, artwork and that can be your image.
Type a message on your image that you would like to share for Rob's birthday. If you need assistance, Tink and I are here to help. Just submit the message you'd like for Rob's birthday in the email and we'll add the message on your image for you.
Email your image and message to

birthday@robsessedpattinson.com

DEADLINE

: Sunday, May 10th at 12pm PST
Got it? If you guys have questions, ask away in the comments and we'll do our best to help you out ;)
Need an idea of what we're looking for? Here's the video we did last year.
So hopefully this inspired you to get snapping and share your Rob Birthday Love!
Do you have any song suggestions for this year? Let us know if you do and we may use your suggestion!
If you're interested in celebrating through donation, Rob fans have set up a donation page on the GO Campaign Donate page in honor of Rob's name and birthday.
We all know how special the GO Campaign is to Rob so find out how you can donate
HERE
. And keep up to date on all the latest news on Rob's Birthday Project over
HERE
Send us in your pics/ artwork as soon as possible to be included in this years Robsessed Birthday Video!