ROBsessed Giveaway: Travel down DARNAY ROAD and FINDING MY THUNDER for Fiction Friday!
We're big fans of Diane Munier's work and have a double hitter for you this Fiction Friday!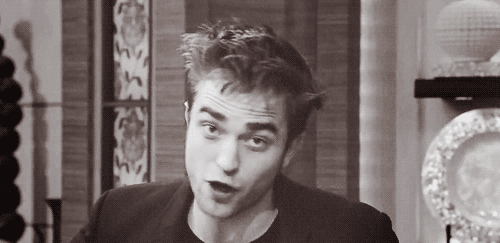 As you may know, we did a giveaway for Diane's first novel
HERE
and we even go to chat with her about her stories and moving her
counselor fan fiction
work into the published realm. Click
HERE
if you missed our interview!
Since that giveaway, two other stories have been launched and I loved them both when I first read them. We're doing a 2 week giveaway for a package of both books for 2 winners. Deuces all around! Both stories also take place in the sixties and if you know anything about Diane, you know she can write amazing period pieces. The woman transports you. I feel like I step into a time machine when the story takes place in another era.
Here are they synopses for
Darnay Road
and
Finding My Thunder
but I'll say a little bit extra right after:
Darnay RoadIt starts out in 1963, spanning ten years in the life of Georgia Christine. At ten years old, she and her best friend Abigail May are mystery solvers. They get to the bottom of things like–what is inside the altar at their Catholic church? Rumor says the bones of the saints. Climbing that holy gate and entering the forbidden area so they can take a look means the threat of eternal flames is not greater than their curiosity. It's not different when they meet Easy and Cap, the brothers from the other side of the tracks. Those two may live on Scutter, the most down-and-out street in town, but they are always in the road riding their beat-up bicycles. And when someone dies on the tracks behind Abigail's house, the mystery surrounding them deepens. But so do their friendships. When Abigail moves away and Cap is no longer around, it's as natural as breathing for Georgia and Easy to step in the gap toward one another. But Easy is in trouble and even a dedicated-mystery-solver-turned-teenage-problem-solver is limited in what she can do. When Easy has to leave will their friendship just be a sweet memory or can Darnay Road stretch long enough to keep them connected even if that gap becomes an ocean?
Finding My ThunderThe story takes place in the late sixties. Hilly Grunier has been in love with Danny Boyd since she was a kid telling scary stories on summer nights at the fire hydrant while Danny pulled close on his bike. But when Danny is thirteen, their friendship ends when he and his brother Sukey have a vicious fight over Hilly. Years pass, and Hilly carries a secret and growing love as she watches Danny rise athletically to the top of their school's food chain. He even dates the prom queen and rumor says they are engaged. Now Danny has graduated and shows up in her dad's shop looking for some temporary employment until the army picks him off for Vietnam. He's thrown aside his college scholarship and the golden girl. He seems to be searching for something new before he leaves town. He seems to be searching for her. Hilly can't let him go overseas without showing him how she feels. But once he's gone, her own battle intensifies. It's a long road to finding her thunder.
I didn't know how I was going to feel about reading a story with kids as my guide when I first read
Darnay Road
. This was pre-Tonio mind you. But I read anything Diane does. Of course I didn't regret it. The story is vivid and intense. I was always trying to figure out what was up with Easy just like Georgia. I fell for their coming-of-age story and the road they took to get there. I'm also pleased that
the published work included an epilogue
! I never want to leave Diane's character so any extra will always make me jump for joy.
Finding My Thunder
was one of the first stories from Diane that took my by surprise. It was the last I read when I first discovered her and went on a binge of whatever was complete at the time. I didn't think I wanted to go to the 60s when I was so thoroughly in love with her post-Civil War work (
My Wounded Soldier
!
Bringing Bella Home
!). I ended up loving this story so much. It's darker in ways then her other work. There's pain that unfolds and your heart cries out for these characters. But you get the title right? You have to go through what Hilly goes through and it's worth it. She's worth it. It's a powerful love story in more ways than you can guess.
There are other exciting developments for Diane: By now you probably know that
Deep In The Heart Of Me
completed and is being readied for publishing. We also know we'll be getting a sequel of that story!
My Wounded Soldier
will also be two books. Two wonderful books that I can't wait for. You can keep up with the latest from Diane (who is also writing mysterious and intriguing dribbles titled Sam) on her blog
HERE
!
Now let's ready to go back into time! Start in the early sixties with the kids on Darnay Rd then close out the decade with Hilly and Danny while she finds her thunder.
Giveaway Guidelines
You only have to click a button, which you'll see when you enter. Tweeting the giveaway is optional but gives you more chances to win!
Giveaway is US/Canada only! Worldwide giveaway coming next time!
You MUST enter using Rafflecopter or your entry will not be counted

You can enter once a day, everyday, until the closing date - Friday, May 8th

There will be

2 winners

receiving eBooks DARNAY ROAD and FINDING MY THUNDER by Diane Munier!
Winners will be chosen by random.org and announced after the giveaway ends
Good luck!!!
a Rafflecopter giveaway
Who are our winners for Manwhore??
a Rafflecopter giveaway
Congrats Cyndee and Elizabeth! We'll email you to get your information!
If you want to purchase any of the latest books featured in this post, click the Amazon links to buy now!