Encounters with Robert Pattinson are dangerous affairs. Frantic frenzies and frozen horrors!
I love when non-fandom folks even get discombobulated by Rob's presence. We had
the recent encounter
from a
Defamer
writer that was hilarious. Rob gets people so crazed, men even feel compelled to take
explicit sneak photos
on his phone. WTF lol
These 2 encounters are great reads and will make you smile. Rob causes frenzies and double takes like no other.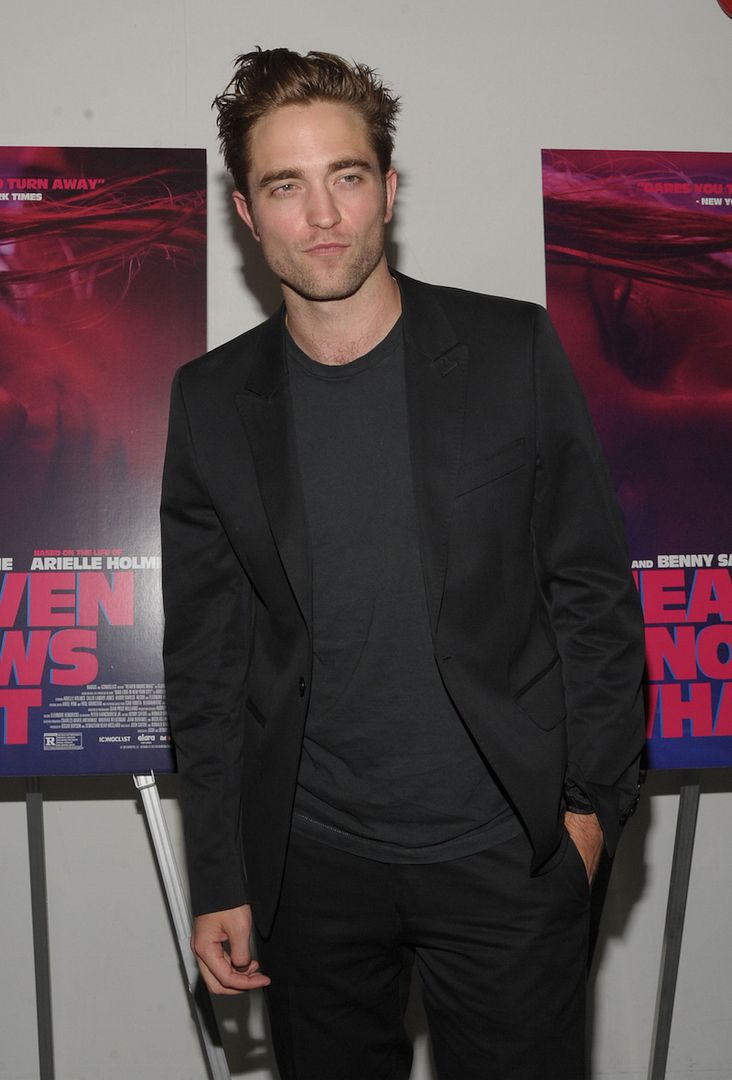 Excerpt from
Native NYker's Rants, Thoughts & Merde
:
By all accounts, getting the likes of 29-year-old Robert Pattinson to attend your MoMA premiere is a coup! It trumps every other event scheduled on the same evening, at the same time.
...
Enter a slew of non-credentialed photogs, who had otherwise committed to the swank UWS Lincoln Center gala, and a race down to the Celeste Bartos theater was called for in the hopes of a chance of catching the Brit's entrance into the festival favorite Bright Lights, Big City-eque film-noir premiere.
Seriously, this is some dark Trainspotting drug shit…
Lots of heavy breathing for the quick power walk crew!
We heard that all would've gone well cept for a small glitch in many missing Pattinson's arrival – who scurried behind them – for busying themselves with Sevigny who stopped for the outside press line.
Pattinson is exceptionally gifted at shying away from photogs and when in-front of the cameras spends his time fidgeting as if he were experiencing boils.
Can't figure out why really…
Inside, all the nervous excitement over R-Pats descent into the MoMA space left one Vogue magazine stringer whimpering about how all of the PR had disassembled and failed to bring the highlight of the night to his section for interviews.
"This is insane," he mused. "Where are the publicists?" he asked, in a high-pitched voice.
To his defense, we doubt that Pattinson – nor his handler, who busied herself telling folks "that's enough!" – were made aware that Vogue had sent an overly coiffed figure – seriously, his eyebrows were better tweaked than MoMA pieces – from the marketing dept, to play stringer on the arrivals line in the hopes of a quote.
Click
HERE
to keep reading the encounter!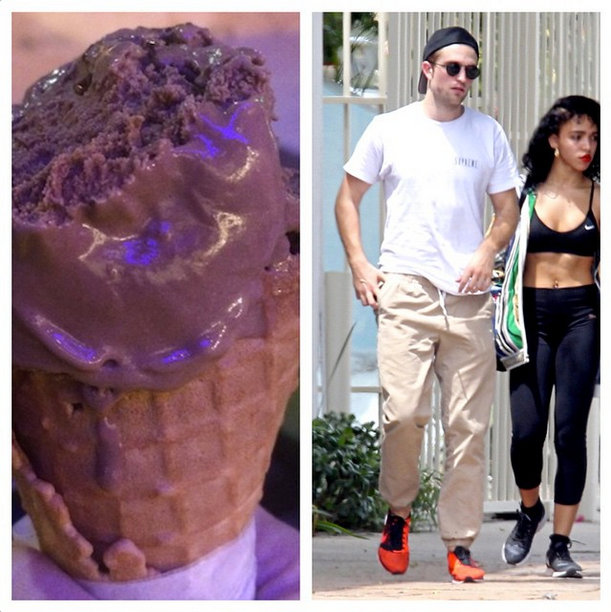 Excerpt from
The Kerry Diaries
:
After two steps, I worried I had ice cream on my face. I was too lazy to go back into the ice cream shop to go to the bathroom. I figured I'd just ask this guy right in front of me.
"Excuse me, do I have ice cream on my face?"
The guy wearing a baseball hat on backwards and dark sunglasses, paused frozen in his tracks. After a few seconds and a few scans of my face, he came to the conclusion I was genuinely asking about ice cream.
"No, you're fine!" he replied in a British accent.
And then it was my turn to pause. It was Edward Cullen, a.k.a. Robert Pattinson. Before we parted, he could see I knew who he was. And that I was mortified. Simultaneously, we looked down at my yoga pants. They had a big patch of chocolate ice cream. #Oops
Leave it to me to ask a hot guy if I had egg, I mean ice cream, all over my face. I mean my pants. #BringingSexyBack #LivingTheDream At least if I'm going to embarrass myself, it was with an A-lister!
She shared the picture above on
her instagram
from the day this happened. Click
HERE
if you missed those pics. Click
HERE
to read the entire story!