Are You Wondering What 5 Films Robert Pattinson Has Been Loving Lately?
I'm always curious to hear about what Rob is watching/reading/music he's listening to etc.
Well you don't need to wonder anymore because
Le CiNéMa Club
found out what five films Rob has been loving lately so now you can add them to your "Must See" list as well.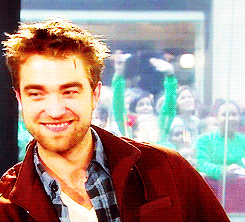 1.
Jimmy P
. , Arnaud Desplechin, 2013
2.
Embrace of the Serpent
, Ciro Guerra, 2015
3.
Vengeance Is Mine
, Shōhei Imamura, 1979
4.
Days of Being Wild
, Wong Kar-wai, 1990
5.
Come and See
, Elem Klimov, 1985
Head over to
Le CiNéMa Club
for Amazon links to watch each of the movies.