MOVIE NEWS: Damsel has a US release date and Claire Denis talks about Robert Pattinson
Damsel has a
US release date
so strap on your cowboy boots and be sure to support! Is that the right mood for us? I don't own cowboy boots. I don't even have a hat. I'll just have to wear jeans and shirt and go see Rob and Buttercup.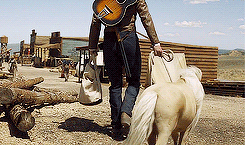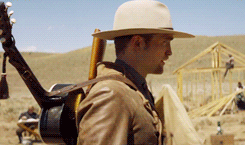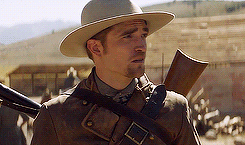 Damsel opens June 22nd in US theaters.
Claire Denis also had a fun anecdote about Rob regarding working with him for
High Life
.
Excerpt from
The Guardian
:
The actor she's enthused about now is Robert Pattinson, who stars in her upcoming High Life, an English-language drama set in space. She didn't choose Pattinson, she says, although she's rated him since Twilight; he approached her. "I thought he was too young, too good-looking. But then the film was delayed and he said, 'You see? I'm getting older.'"
Click
HERE
if you want to read the whole interview.
We also have no premiere dates or festival announcements yet. We'll keep you posted!
Gifs:
Source