ROBsessed Giveaway: Enter to win CHAYSING MEMORIES for our Fiction Friday!
Last week we held a giveaway for Jalpa Williby's CHAYSING DREAMS and this week...we're not done!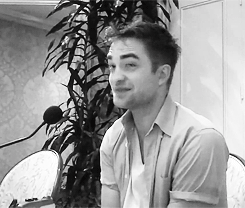 Part 2 for our, 
Jalpa Williby
, giveaway is for her second novel, CHAYSING MEMORIES.
For the giveaway this week, we have CHAYSING MEMORIES, print and PDF versions, for 2 winners. Synopsis:
EVEN IF YOUR MIND FORGETS, WILL YOUR HEART REMEMBER? They say you 
can't beat Fate. She has the power to fill your heart with happiness or shatter it into a million pieces. Too many lies, too many secrets. Tess's perfect little world is now nothing more than chaos. She is determined to find inner strength, happiness, and peace. And yet, she can't remember some of the most crucial events of her life, including the man she once fell in love with. Will she be able to trust her instincts and listen to her heart before it's too late? Chayse has given up his life for her. And he would do it again. A man, once powerful and fierce, now has lost control of everything around him. Can he hang on to the slim hope that somehow Tess will be able to find him and save him from his hell, even though she has no idea who he is? Travel the journey with Tess as she bravely barrels through the enigmatic path, through her laughter and tears, through her pain and desire. This compelling novel will shock you with startling revelations and will keep you frantically turning pages until the very end.
Jalpa has an interview about her work as well and Rob got a shoutout!
Can you briefly tell us something about yourself? During my day job, I work as a physical therapist. In the evenings, I'm a writer. I'm married with three kids. I also have two cats (Titan and Bella) and a dog (Mya). I've always been a huge reader, so one day, I challenged myself to write a novel. A year later, I'm now a published author! It's all been very exciting. 
What have you written? I released my first novel, Chaysing Dreams, a year ago. The sequel, Chaysing Memories, was just released a few months ago. I am currently working on the final installment, Chaysing Destiny. 
What is your favorite genre to write? Since I've only written the Chaysing Trilogy so far, I guess I really like writing Romance/Suspense. But I think these books are more than that. They're about the growing pains, friendship, family, betrayals, and perseverance. There's a bit of paranormal in there as well. Oh, and I'm a huge animal lover, so of course I had to make one of the main characters a dog. Just couldn't resist. But, ultimately, it is a love story. 
Favorite musical artist. Do you listen to music when you write?  I love all types of music. There are some scenes that are totally motivated by the music. For example, my main hero also sings on the side. So, I've got him singing Beautiful by Christina Aquilera, Leave Out All The Rest by Linkin Park, A Drop In The Ocean by Ron Pope, and Need You Now by Lady Antebellum. But some of my favorite musicians are Christina Perry,

Robert Pattinson (I love his singing)

, and Ed Sheeran.
The rest of the interview is under the cut but let's look at the guidelines this week.
Giveaway guidelines:
You only have to click a button, which you'll see when you enter. Tweeting the giveaway and liking the author's Facebook through Rafflecopter is optional but gives you more chances to win.
Giveaway is US & worldwide!
You MUST enter using Rafflecopter or your entry will not be counted 

You can enter once a day, everyday, until the closing date - Friday, Aug. 29th

There will be

 2 winners

 - the print novel will go to a winner in the US and the PDF will be given to a worldwide winner. 
Winners will be chosen by random.org and announced on or after Aug. 29th
Good luck!!!
a Rafflecopter giveaway
See the winners from last week for Chaysing Dreams!