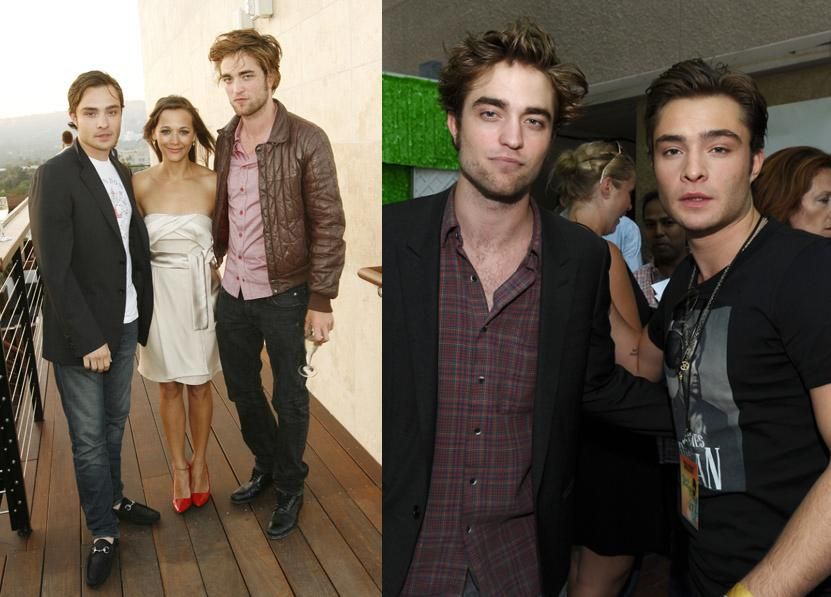 Metro.co.uk
says:
Another day, another tall, dark, handsome Brit in Hollywood? Westwick nods at the reference to English actor Robert Pattinson, who plays dashing vampire Edward Cullen in the Twilight films. Both are narrow-eyed, deep-voiced, chisel-jawed and beguilingly pouty – not that we've thought about it much.
'Yup, there seems to be something going on right now,' he laughs. 'I can't figure it out but we're definitely representing'.
Gozde: I'm sorry. Maybe it's because I never watched Gossip Girls but I just don't get the appeal of Eddy (can I call you Eddy?). Chiseled jaw...where? It's more like a round jaw to me.
Anyhoo....
Thanks to
KStewRobFans