Old Pics of Robert Pattinson from the 2010 MTV Movie Awards that haunted me
You guys know I posted these glorious pics yesterday in search of a source and HQs. The result? Source, yes. The pics came out June 12th. HQs, no :((
The source did lead me to 2 OTHER pics that I had not seen!
(in my defense, I was preoccupied with other Rob activities when these came out...like oh ya know...seeing Rob at Twicon...PLUS it was the weekend of Eclipse press junket...a very busy time...do I not reek of excuses?)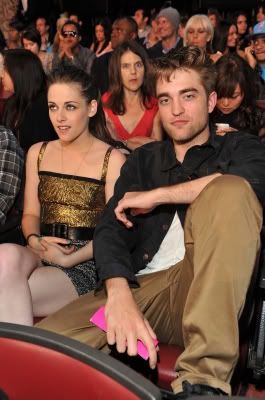 Is he trying to crotch flash us?! o.O From the look on Kristen's face, he must try to do this often. Can't you see it?
First pic: "Oh Rob! Are you trying to give the camera a peep show again?"
Second pic: "I knew it, you lil devil."
*sigh* How I wish that lil devil was in HQ...
Enjoy these beauts in HQ instead :)


Click for HQ Rob :)