Where does Rob sit on your 'list'... I'm going to guess it's higher than number five! Like maybe four places higher?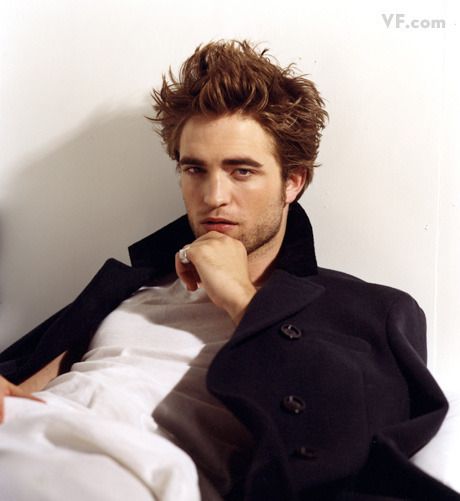 A new study by the UK's leading daily city deals website has revealed the top 10 famous women and men that couples would allow their other half to sleep with and not perceive it as being unfaithful, more commonly known as 'the list'.
The study by
www.Groupola.com
asked 1,198 couples across the UK which celebrities their spouse would allow them to be intimate with, without classing it as cheating.
According to the research 1 in 3, 32%, of the respondents admit to having a tongue-in-cheek 'list' of celebrities that they are 'allowed' to sleep with whilst in their relationship.
Topping the poll for men is Megan Fox with 72% of the male respondents admitting she is top of their list. Brad Pitt is the most popular celebrity for women, with 69% of the women asked saying he features on their list of celebs their boyfriend would allow them to sleep with.
The same multiple-answer question was given to the female respondents and below is the top 10 most popular answers:
1. Brad Pitt – 69%
2. Johnny Depp – 67%
3. Gerard Butler – 66%
4. David Beckham – 63%
5. Robert Pattinson – 61%
6. Ashton Kutcher – 58%
7. George Clooney – 57%
8. Justin Timberlake – 54%
9. Will Smith – 52%
10. Hugh Jackman – 51%
To read the guys list and the rest of the article check out the
SOURCE
via
TwilightersGuide.com