Missing the beard? Fan Pic of Robert Pattinson in London
Thanks to
Fe Pattz
from Twifans for sharing her picture and encounter with Mr. Sexyti-...er...Mr. Pattinson.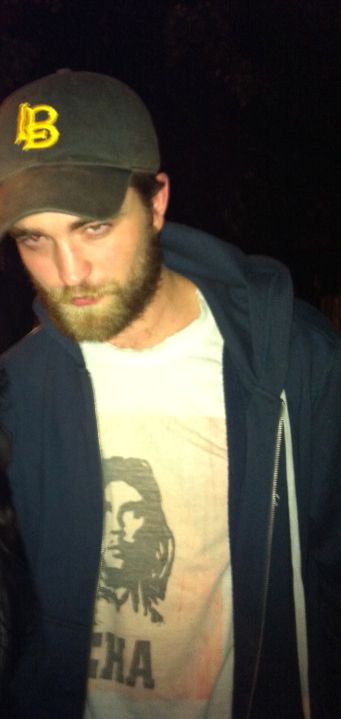 Hi guys!!!!

After thinking a lot I decided to show you my personal pic of Rob!
I was in Marcus gig in London and was a big surprise to see Rob there as we didn't know that he was in London. We heard rumors but my friends and i weren't sure about it.
I can say that he is awesome, really nice and everything people say about him is true. In other words, he is amazing!! And for me this was a dreaming coming true! Was my last week in London and was priceless. the best goodbye gift ever!
Sorry but I had to cut me out of the pic for a personal reason. I don't have problem to show pics with myself [already showed pics with me here] but this one I have a few reasons.
Well that's it for now!

ps: What do u think about Rob's face?? LOL Drunk, bored, sleepy, etc????
Tink: definitely not bored...I'd say drunk and *explicit* hawt