People tweet about Robert Pattinson and we're all ears...er...eyes
Oh yes we listen indeed...there is a report that the jaw...IS FREE!!!!
Kat's post
must have worked :)))
Last night, two ladies from E! online got pretty lucky last night because they witnessed the release.
They spotted Rob shaved, with Kristen and Tom, AND with the beanie?! I'm uber-jealous. More details will be on eonline.com Monday morning.
Hallelujah! The Jaw is freeeeeeee!!!!
I love Beardy Rob but come on...his best look is sans beard.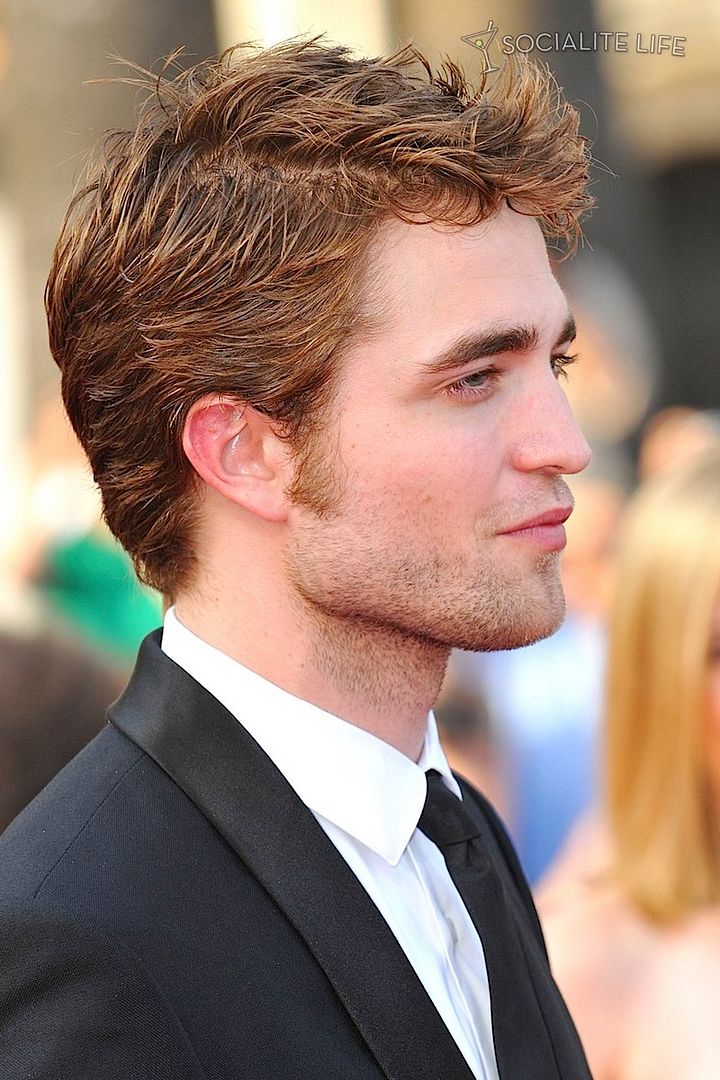 From
Spunk Ransom
, it seems the location of this dinner was at the Soho House. Surprise, surprise.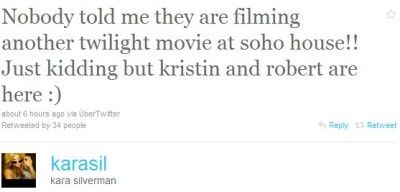 Sounds like quite a few people got to scope out the released jaw...and I bet these people aren't ROBsessed...so it would only be fair for Rob to take a stroll in LA and let his fans have a glimpse, right? ;) I kid, I kid (not really). Keep your privacy, Rob, at the Soho house *coughnotprivatecough*