"Screen" Magazine (Japan) With Robert Pattinson (Scans & Translation)


Click for Larger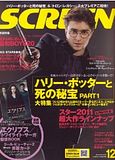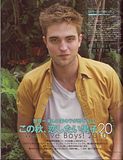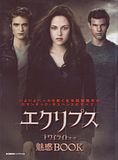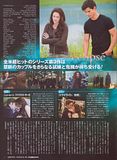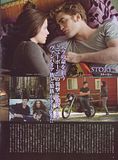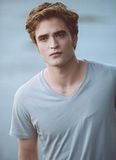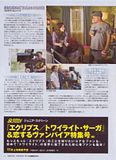 "Eclipse Enchantment Book" supplementary booklet.
The supplementary booklet includes an introduction to the story of the Twilight series episodes one to three, a map showing the relationship between the characters, interviews with Rob, Taylor, and Kristen, a feature on the American movie posters, production notes, etc. Also in the magazine is an introduction to "How to be" DVD that will be released on November 3. The following is an excerpt of the overseas, non-Eclipse related portion of the interview.

Q: Apart from the Twilight series you choose art house style films, why is that?
Rob: Twilight is also a small independent film by an independent director, it's a dark and tragic drama. I still can't get used to the fact that it has suddenly become a hit. So I'm making film after film without a break, not thinking about the fact that I have become famous. I decided that I didn't want to appear in Hollywood blockbusters, so I choose small features as I did before.
Q: In the next episode, Breaking Dawn, Edward becomes a father?
Rob: Actually in "Water For Elephants " I'm the father of five children! I can't imagine Edward and Bella having children, I know Kristen will play it well so I will take my lead from her.
Q: Who is your ideal woman?
Well… first they have to love dogs. (Kate:
I LOVE DOGS
!!!!
) Also not shouting in a loud voice, (Kate:
I love dogs :-}
) they're the only two conditions, after that it's just a matter of whether we get on well.
Source
Robert Pattinson Press Japan
via
Spunk Ransom