What A Load Of Crap (International Edition)

Even though I don't know what this says here's my guess. Kristen is jealous of Emma Watson and Rob's "relationship" and when they went for dinner recently they had an argument about it.
Want to put money on me being right about what the article says?
Yeap same crap different magazine. At least the zombie, I mean voodoo wedding and Rob's miracle pregnancy was a bit original, far fetched but original.




Click For Larger


What Else? Magazine (France)
Robert Pattinson and Kristen Stewart are crazy in love!
Now it is certain that their love is as strong as Edward and Bella's......


Click For Larger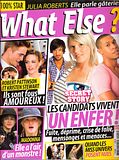 Thanks To Darja for the scans

Famous Magazine
(Need I say anymore?)

Click For Larger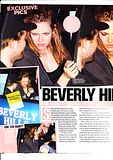 Thanks to Laura for the scans