Pics of Robert Pattinson showing some skin will always attract attention and Star magazine know this well.
Here's another article from their very "reliable" sources
Just look at the pretty pictures ;-)
Star Magazine (US) 20 Dec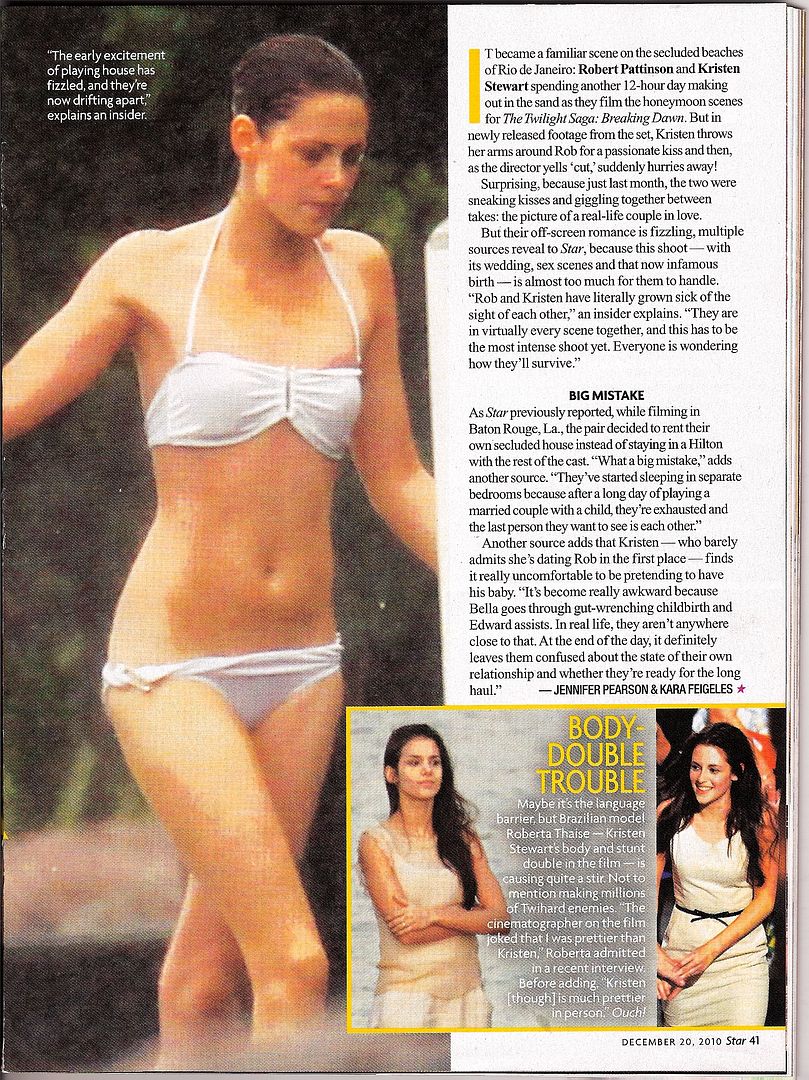 Click for Larger
A few more magazine scans featuring Robert Pattinson from around the world.
Gala Magazine (Germany) 9 Dec
Click For Larger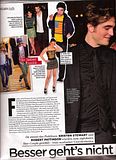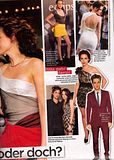 A very loose translation (Thanks To Darja)
It doesn't get any better
Robert Pattinson and Kristen Stewart were voted most stylish star couple despite some fashion faux pas.
Kristen used to be seen in her Chucks and plaid shirt, but she has to thank her stylist Tara Swennen for her recent more elegant look on the red carpet, she also created her own individual cool look. In Style magazine voted them most stylish celebrity couple, but a little slacker stays in both of them and Robert Pattinson, is now praised for his Schoolboy-Style.
Rather not:
We don't expect stars to look perfect every single day, but sometimes casual is just not enough (photos on the left):
-2009 premiere in London - a pick'n'mix style and, Mr. Pattinson, shirt should be tucked in
-LA airport - extreme hobo style on both
-March in London - red eye circles go extremely well with Slacker-Look
Yes, please, more of these (photos on the right):
- sometimes messy hair works: Rob in black and Kristen as wildcat
- not everyone can wear dark red as well as Rob
(Kate: I love Rob in Red!)
Heat Magazine (UK) 16 Oct
Holly Willoughby
tells us once again about her Robert Pattinson crush.
If I had interviewed Robert Pattinson I would remember every little detail FOREVER! Just saying.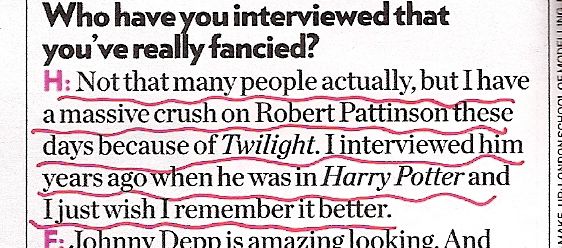 Click for Larger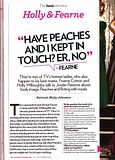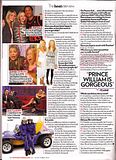 Big Thanks to Darja for the scans and translation.